---
Baby potato salad and parsley sauce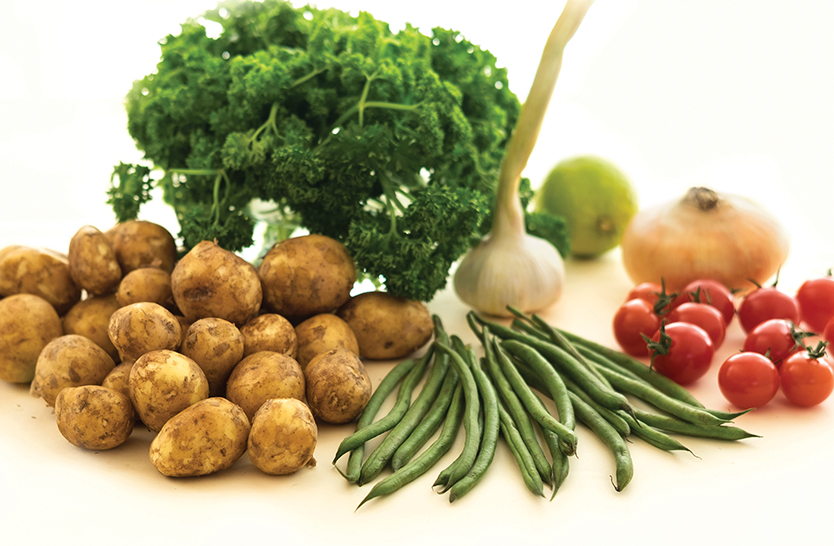 ---
BABY POTATO SALAD WITH GREEN BEANS, TOMATOES AND ONIONS
---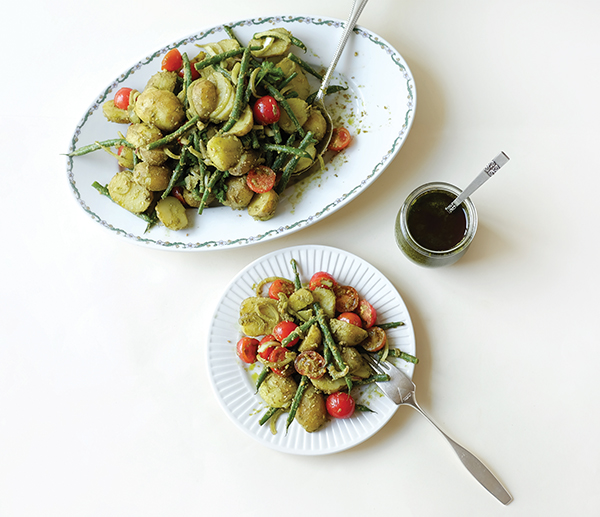 ---
2 pounds/1 kg small baby potatoes
1 onion
2 handfuls of green beans (haricot vert or
French green beans) remove stems
15-20 cherry tomatoes
---
Prepare and wash all the vegetables.
Cook the potatoes unpeeled for about 12- 15 minutes or until tender.
4 minutes before done add the green beans on top of the potatoes and cook for 4 minutes. Rinse potatoes and beans in cold water to stop cooking and let them cool down.
---
---
PARSLEY SAUCE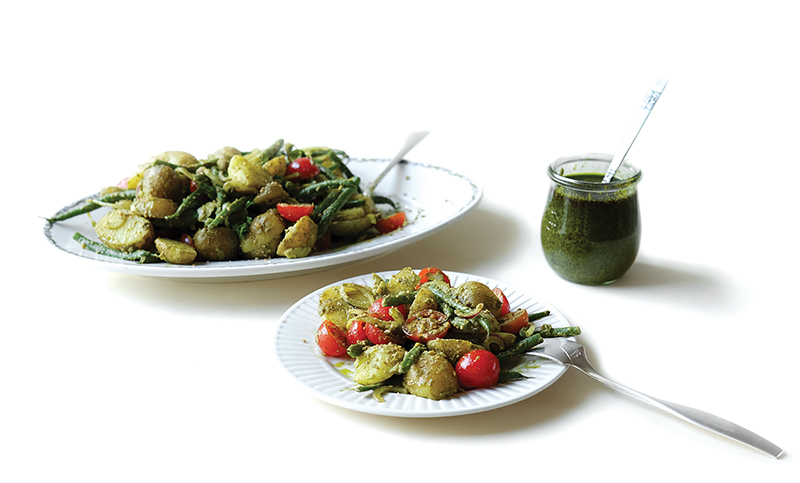 ---
3 big handfuls fresh parsley
2 cloves of garlic
1/2 cup extra virgin olive oil
1/2 lime, the juice
Himalayan Salt
---
In a blender mix all ingredients. Taste with Himalayan salt and pepper. Can be kept for 3-4 days, when refrigerated in airtight glass containers
---
MIX IT ALL
Cut the potatoes in half.
Slice the onion.
Cut the tomatoes in half.
In a large bowl, combine the potatoes, green beans, tomatoes, onion and mix with parsley sauce to coat the vegetables evenly.
Season with salt and freshly ground black pepper to taste.
Top it with roasted sesame (optional).
Roast 1/4 cup of sesame seeds directly in a skillet or pan (no oil). Heat over medium heat, stirring occasionally, for few minutes or until the seeds turn brown.
Sprinkle roasted sesame seeds on salad before serving.
Enjoy your nourishing delicious alkaline salad.
---
The parsley sauce contains a lot of healthy fats and minerals. Extra virgin olive oil (organic) is an oil that you can enjoy in your cooking. It is healthy unrefined oil. Extra virgin olive oil contains antioxidant properties and plant chemicals called polyphenols which also act as a nutrient to feed your good bacteria in the colon and promote better immune function.
---
Vegan, plant-based, organic, low-glycemic index and gluten-free
---
Recipe & photography by SIMONNE HOLM
---
Recommended Posts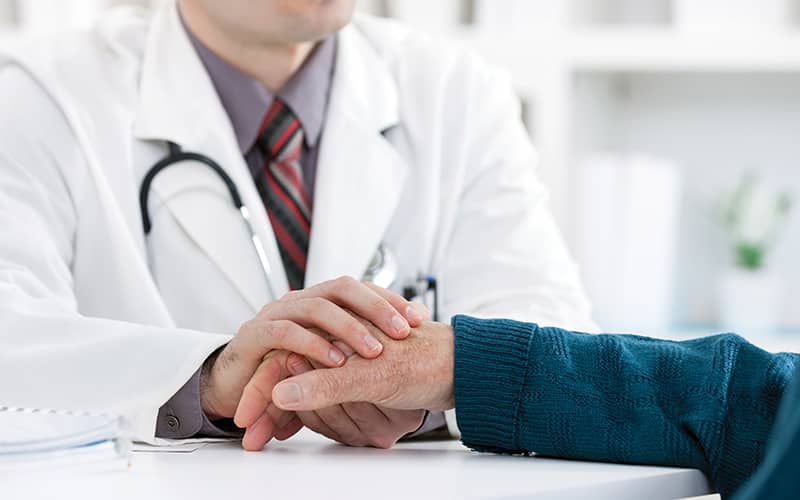 November 01, 2017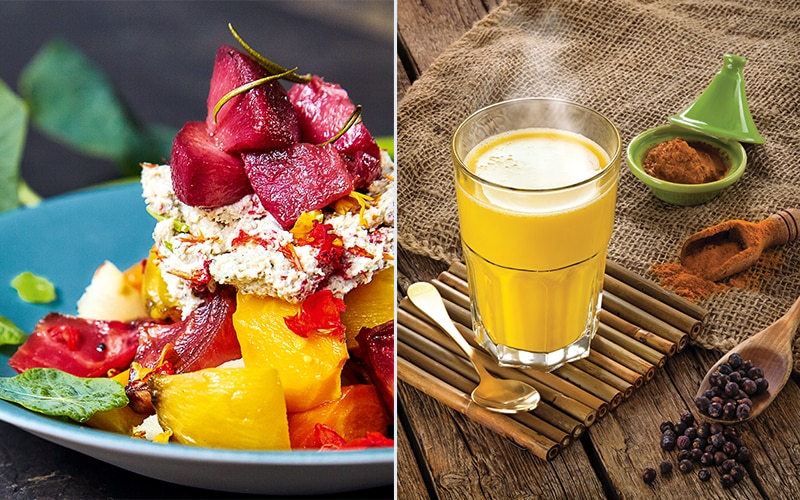 October 31, 2017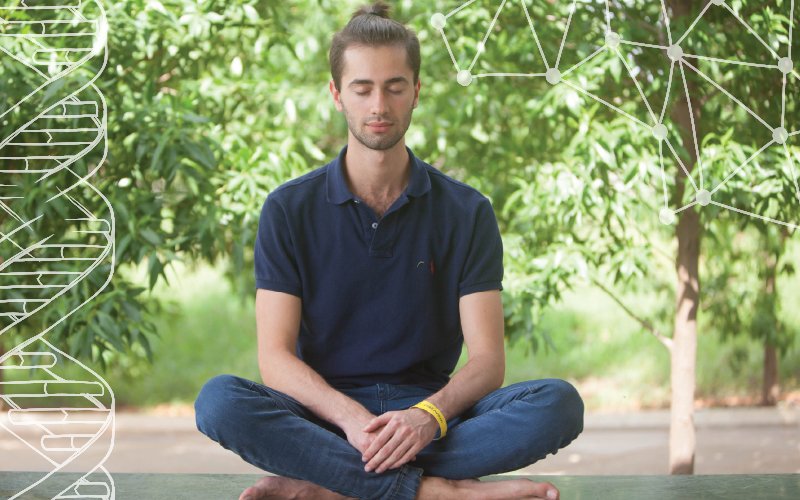 October 02, 2017
COLLECTORS' EDITION 2018