---
Pushkar – a photo essay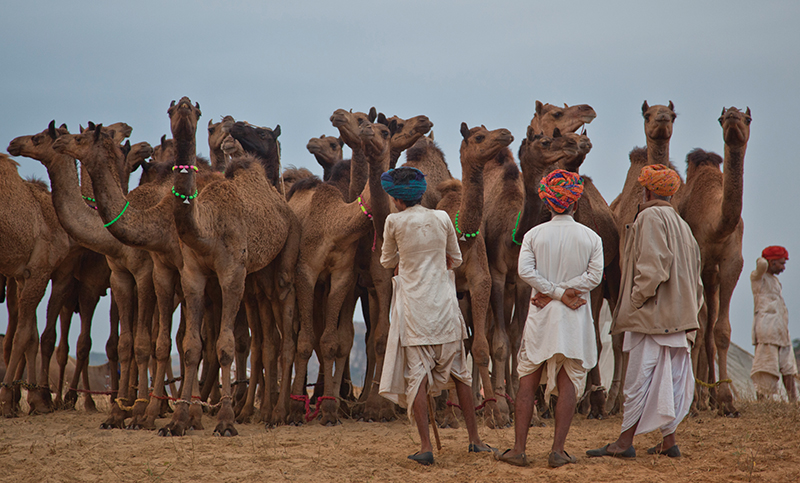 ---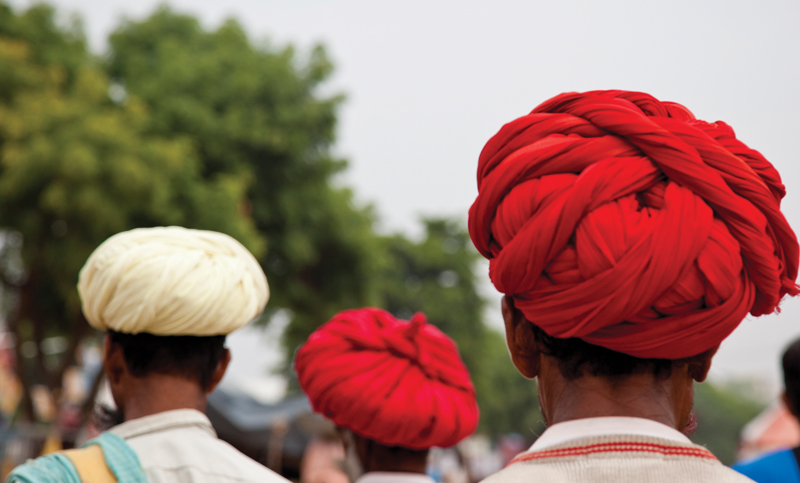 ---
The small town of Pushkar in Rajasthan has a special mystic magnetism for devout Hindus, camel traders and tourists. 11 kilometers from Ajmer, on the other side of the rugged Snake Mountain, the town nestles against a holy lake, which in Hindu mythology is said to have appeared when the Lord of Creation, Brahma, dropped a blue lotus flower. In fact, in Sanskrit 'Pushkar' means 'blue lotus flower'.
Full of temples and ghats, including one of the very few Brahma temples in the world, and the only one in India, the air resonates with prayers and chanting.
---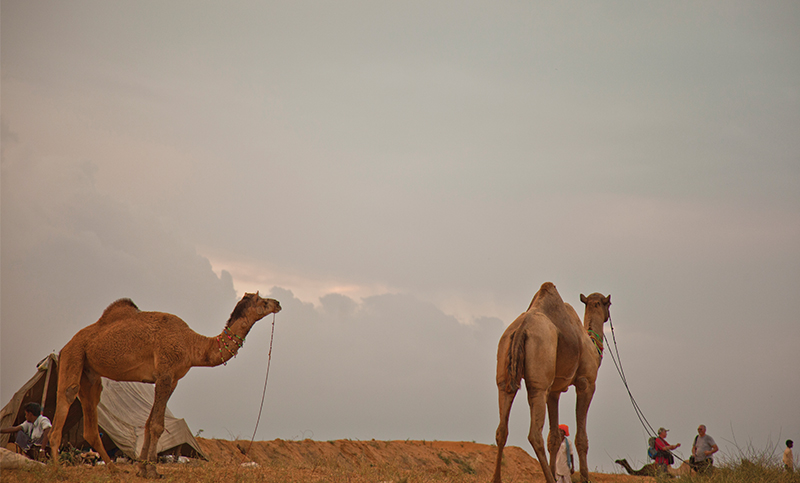 ---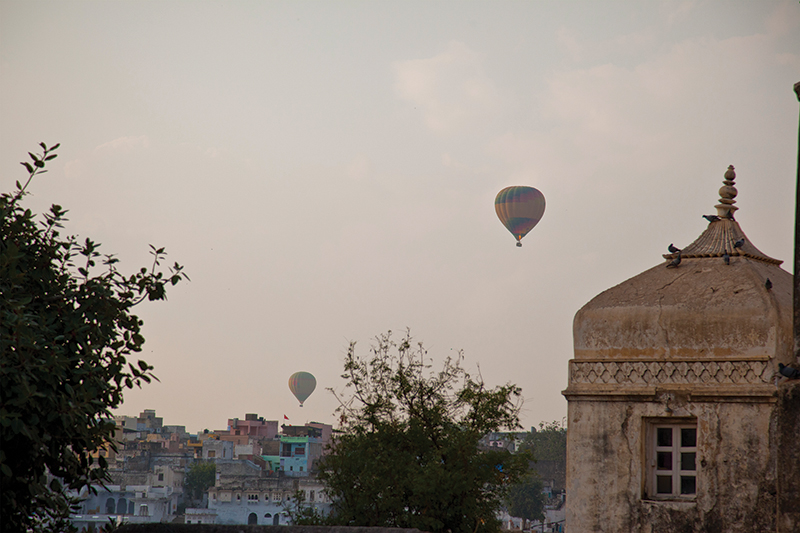 ---
Pushkar is also famous for the annual camel fair that happens in November. This is one of the world's largest camel fairs, along with the trading of other livestock. It was a delight to witness the variety of camels and colorful turbans of the local people. I witnessed many silent interactions between the camels and the herders. I could also feel the tension of the herders, as they wondered whether their camels would fetch the true market price that they were worth.
Photographers come from all over the world to witness and capture the fair, and over the years it has become an important tourist attraction with people flocking from all parts of the world. Let the photographs speak to the occasion.
---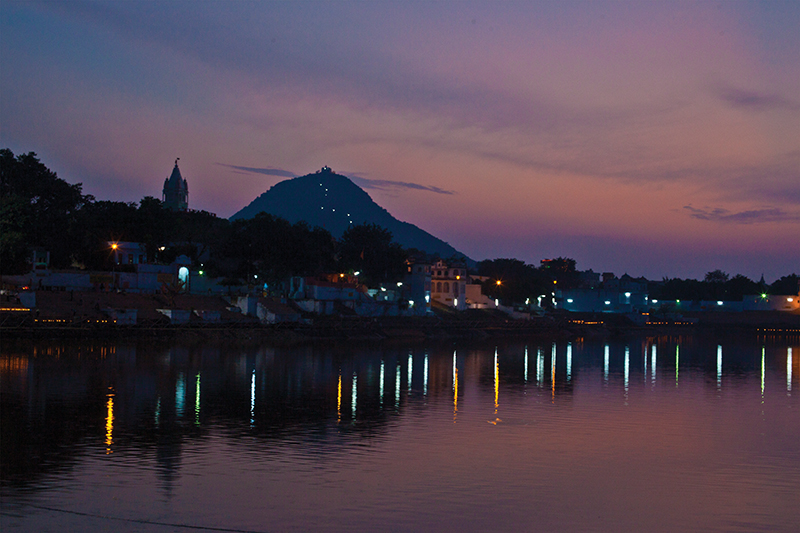 ---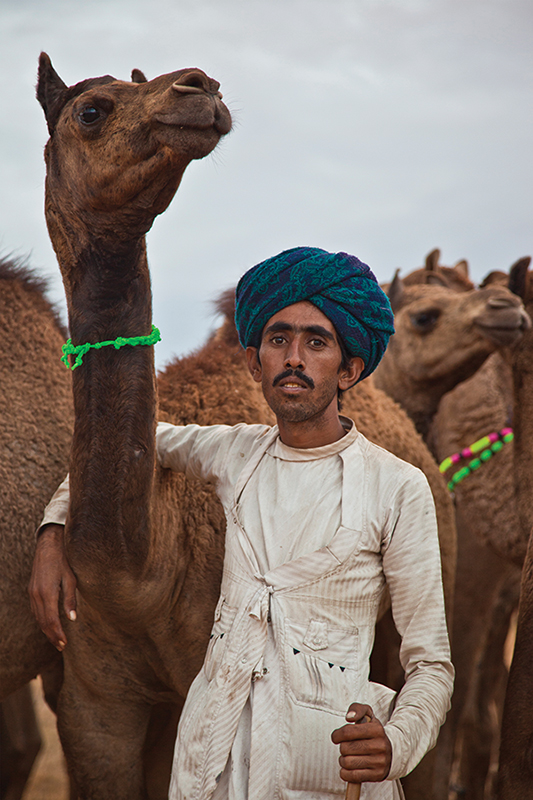 ---
---
Article and photography by RAJESH MENON
---
Recommended Posts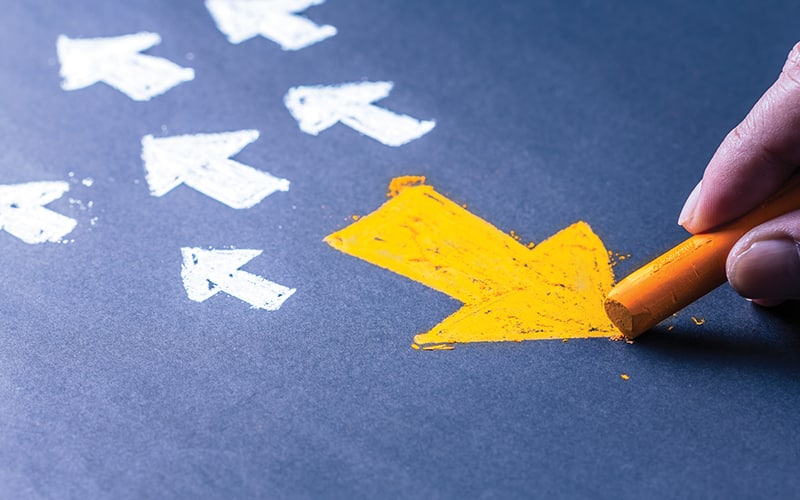 November 01, 2017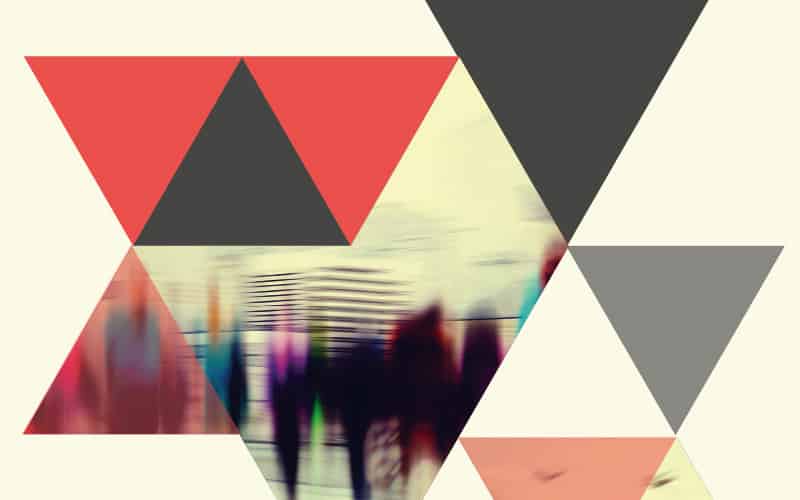 November 01, 2017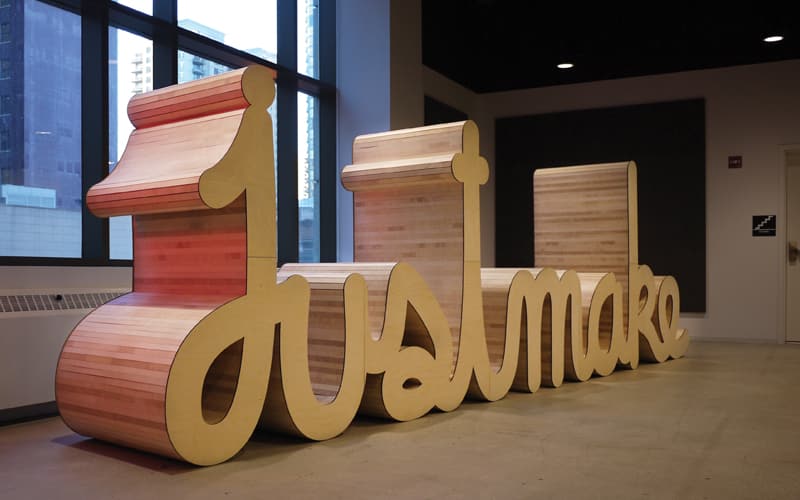 November 01, 2017
COLLECTORS' EDITION 2018