---
The Bhagavad Gita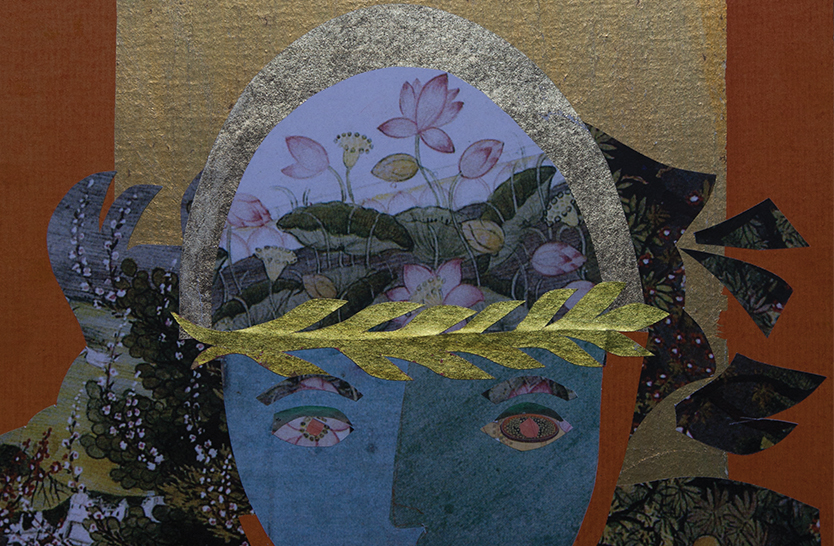 AN ART ESSAY
One of the greatest texts for studying Yoga is the Bhagavad Gita. The text consists of 18 chapters and progressively guides us to apply its essence to our lives in order to explore the union between the Self and the Absolute.
During my forty odd years of spiritual practice, I was guided by my Masters in their remarks countless times towards the Gita. It resulted in me studying it again and again. I also created visualizations, born out of the wish to support and enhance the experience of reading the verses. The work grew into 85 pictures, each trying to translate a verse for the eye and feelings of the reader. After that work, I noticed that I was not finished with the Gita by far.
So I created twenty collages – another visual approach. The content of these collages is intended to be a signal, to call us to face ourselves. I chose excerpts from the Gita that could stand alone as
guiding symbols.
The prints on the paper used in these collages come from Indian miniatures in order to set the mood for the eye.
Now I am planning yet another exhibition on the Gita using a new approach, with a contemplative flow.
The truth is timelessly modern and the longing in us to reach beyond our limits is eternal.
---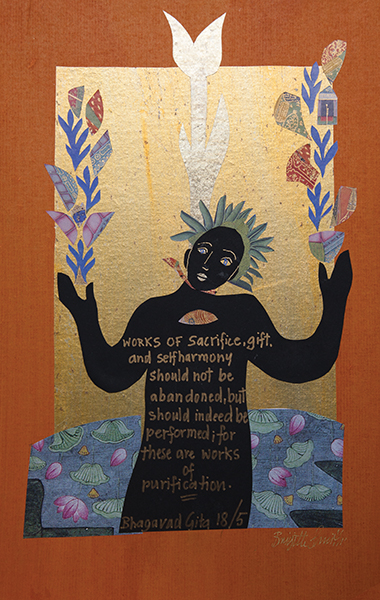 ---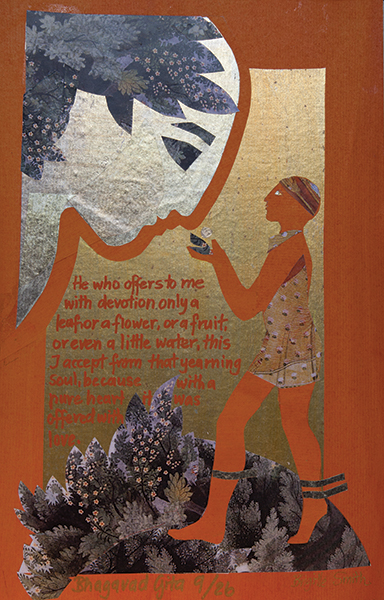 ---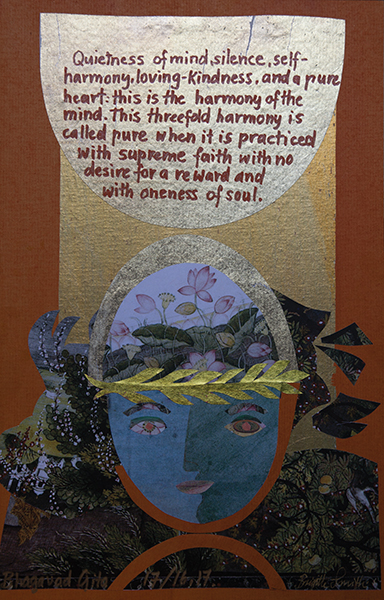 ---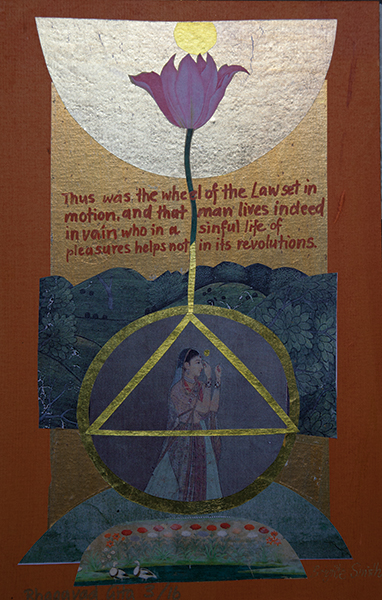 ---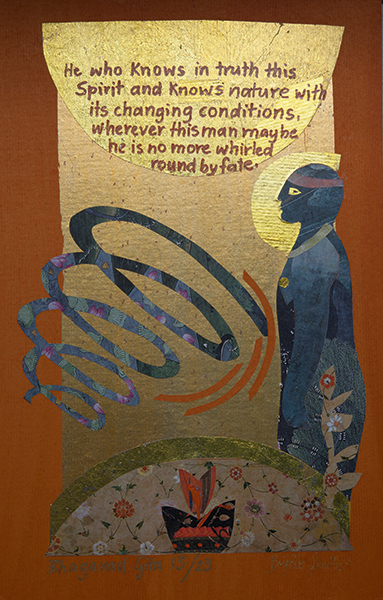 ---
---
Collages and text by BRIGITTE SMITH
---
Recommended Posts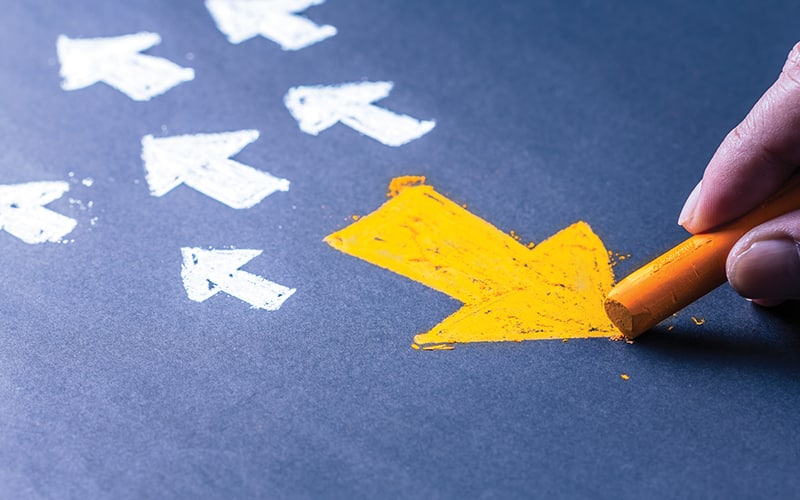 November 01, 2017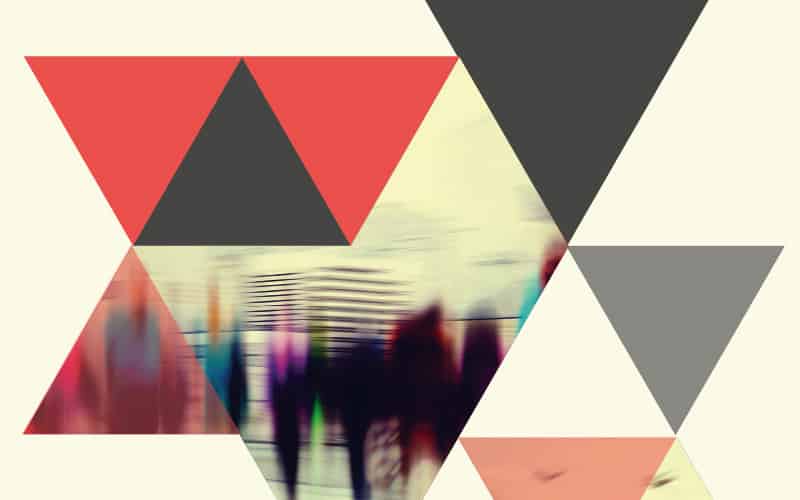 November 01, 2017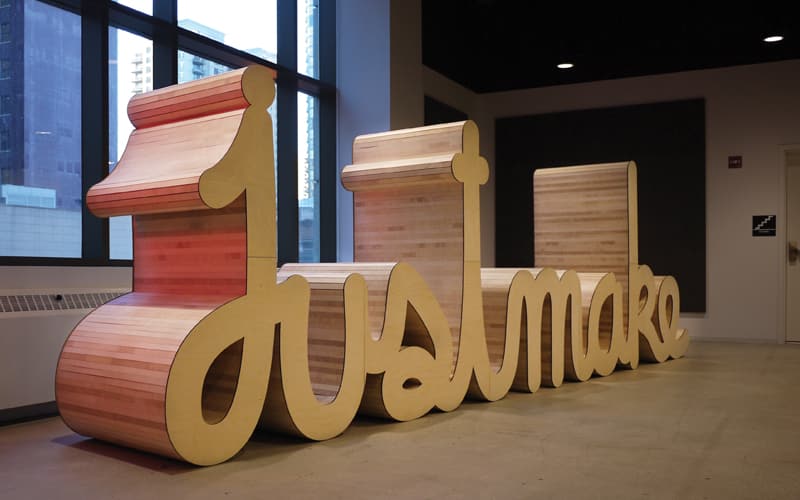 November 01, 2017
COLLECTORS' EDITION 2018