---
A different way to play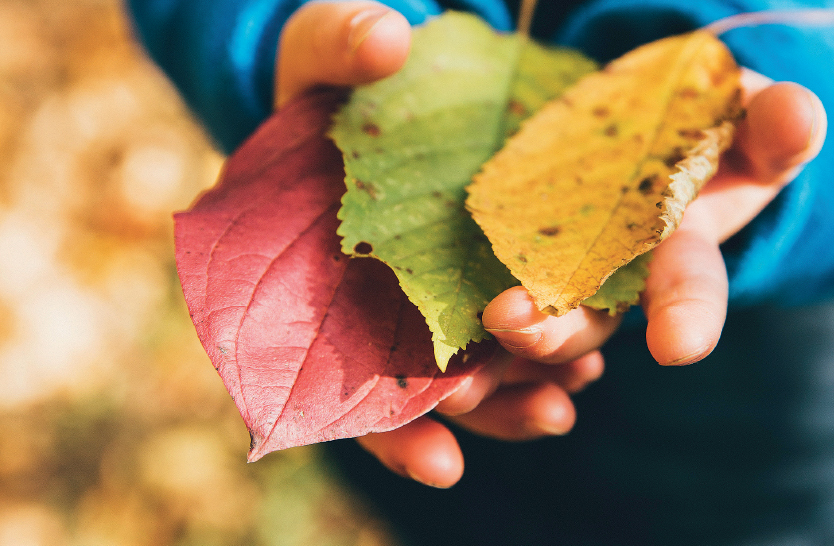 ---
Have you ever been to the world of imagination? Children explore it always. On her radio channel Toxic Free Talk Radio, the internationally recognized consumer advocate
DEBRA LYNN DADD

engages in an interesting conversation with

SARAH BALDWIN,

who has been inspiring parents and children alike to trigger their imagination and creativity through her website www. bellalunatoys.com. She offers families natural, wooden and eco-friendly toys.
---
---
Q: There are many toxic chemicals around; there're all over the place. They are in consumer products, in the foods we eat, in the water we drink, in our bodies and in our homes. Today we're going to be talking about toys, and not just about finding non-toxic toys; we are going to be talking about a different way to play altogether. The sun is shining here in Clearwater, Florida, and my guest today is Sarah Baldwin. She is the owner of Bella Luna Toys. Hi Sarah!
SB: Hi Debra, thanks for having me.
Q: Thank you for being here. Well, at Bella Luna Toys you sell natural, wooden and eco friendly toys inspired by Waldorf education. So, first, what is Waldorf education?
SB: Well, Waldorf is an educational movement that actually started in the 1920s in Germany. It has been in the USA for many years but in the last 10 to 20 years it has exploded in popularity around the world. There are now over a 100 Waldorf schools in the USA, it's growing in China, and it's really exploding around the world.
Waldorf has always encouraged natural childhood, natural play, the importance of play and the importance of imagination for young children. I think the reason it's exploding in popularity is because neuroscientific research on the brain and studies on child development are showing how important imaginative play is in early childhood. We believe the key to creative thinking later in life is imaginative free play in the early years. Imagine the future and future creators, not just consumers. Imagination is so important, and healthy toys are so important.
---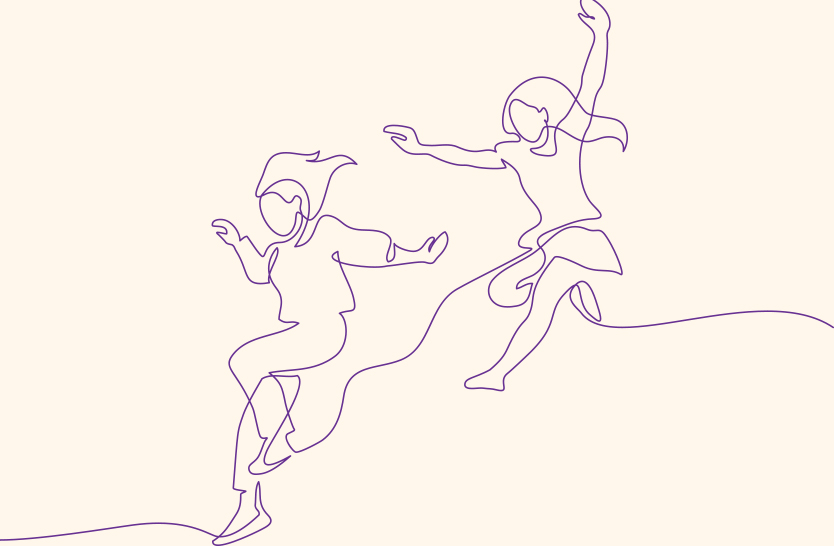 ---
Q: Before we talk more about that, tell me your story. How did you become interested and why is this important to you?
SB: I discovered Waldorf education soon after my first child was born over 20 years ago. Prior to that I had been an actress, but always interested in education and always thought about teaching. After I became a mother, my priorities in life really began to change and I became more and more interested in children and education.
When my son was a baby I learned about Waldorf education and visited a Waldorf school. I stepped into a kindergarten and there was a moment where I saw this beautiful environment, wooden toys and silk curtains, and it seemed so calm and nurturing. The children had been baking bread, and there was the smell of that bread. Outside there was a garden. The children seemed so healthy and imaginative in their play. There were little slippers all lined up in the room. In that moment I felt so excited. I thought, "This is the right environment for children," and at that point, thinking about my son, I thought, "I want to come here every day too!"
So before my kids ever got to a Waldorf school, I had enrolled in the teacher training and it really changed my life and my family's life in profound ways. I completed the training and then taught everything from parent/child classes to children as young as two years old, and later nursery and kindergarten classes for four, five and six year olds. About five years ago, after teaching for quite a number of years, I was feeling ready for another change but I wasn't sure what I would do next.
When my children were teenagers, our school enrolment dropped and they needed to let go of one teacher. I volunteered to step back. Almost as soon as I made that decision I found out that Bella Luna Toys was for sale. It is a web-based company selling the kinds of toys we use in Waldorf education. Even though I had no experience at the time in business or retail, it really appealed to me because I knew these toys and I loved them. I was really excited about introducing them to a whole new generation of young parents, and to share my knowledge, my love of these toys, to promote the importance of play and imagination for young children and to support parents. So I took a plunge and bought the online business. We are in the midst of our fifth holiday season. It's grown considerably, and I now have a blog and a video series where I share my passion not only for the toys but also for Waldorf education.
Q: When I was a child I don't think we even had Waldorf schools here, or at least my parents didn't know anything about them or they probably would have sent me to a Waldorf school. I think it is a very wonderful thing, and I am very happy that people like you are doing it. Could you describe the difference between Waldorf play and children playing with regular toys that you would buy in a toy store?
SB: For one thing, Waldorf toys are almost always made out of natural materials like wood, cotton, wool and silk. Not only are these healthy and safe materials for children, but they also nourish a child's senses. Rudolf Steiner, the founder of Waldorf education, talked about the importance of young children learning all about the world through the senses, and so we nurture those senses with things that feel good.
---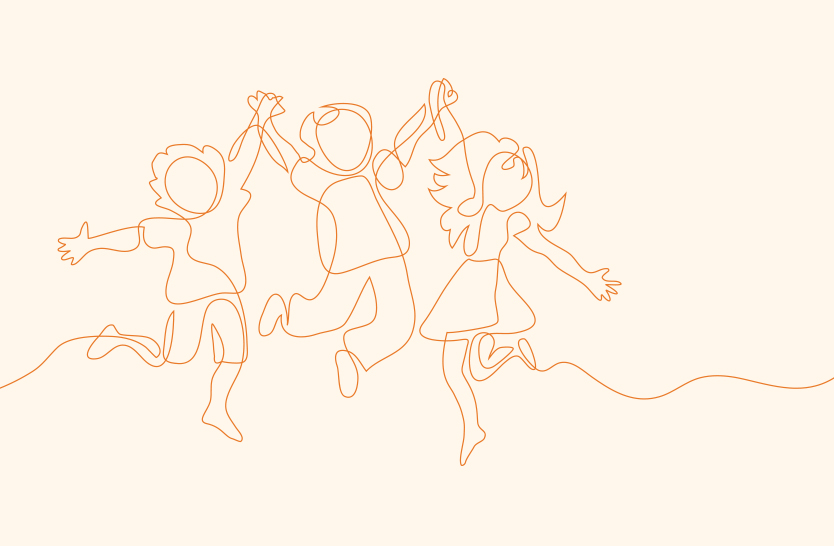 ---
Q: … and feel natural to their bodies and connect them with the natural world.
SB: Yes. And another thing that differentiates Waldorf toys from mainstream toys is that they are unformed. For instance, a great toy is a set of natural blocks made out of tree branches that have just been sawed. They're organic forms. They're not fixed and hard, they're not rigid shapes, so it really allows a child's imagination to go all kinds of places. For example, little discs of sawed wood could be plates, or they could be money, or they could be any number of things.
Great toys in my classroom were made of things that we found in nature – a basket of pine cones or a basket of smooth river stones. And the kinds of toys that we introduce now are handmade dolls made from natural fibers, so they have cotton skin, silk stuffed with wool, yarn for hair, mohair etc. These dolls have very simple faces, as that is one of the hallmarks of a Waldorf doll. Sometimes there is no face at all, but most dolls will have two dots for eyes and a little dot for a mouth so that a child can really use her imagination. She can imagine this doll is happy or sad, crying or sleeping, unlike a hard rigid molded plastic doll with a fixed smile that's always wide awake and happy.
So we're looking for unformed toys that are open ended, that can be played with in any number of ways not just one way, and can become any number of things to really enliven a child's imagination.
Q: I think that's so beautiful. As you said earlier, it encourages children to use their imagination, which then becomes an excellent tool later in life. To be able to imagine what they want to create in the world, and then create it because they are already accustomed to doing that, is just so great.
SB: Exactly.
Q: I'm looking at your website right now and I really appreciate that you have described them so well, because we need to have the information about what all these products, toys, or whatever, are made from in order to make these decisions.
SB: Yes, yes, absolutely. And also, for example, some non-toxic stains have almond oil in them, so if your child has an allergy to it, it's especially important to know the ingredients. In the case of children with sensitivities or allergies, parents need to be really vigilant about what finishes have been used on the toys. For that reason we also sell quite a large number of unfinished raw wooden toys.
Q: I like the unfinished ones, because they are even a little more abstract.
SB: Yes, yes indeed.
---
To be continued.
---
---
---
Interview by DEBRA LYNN DADD
---
Recommended Posts
August 02, 2019
July 31, 2019
July 30, 2019
COLLECTORS' EDITION 2018