---
The heartful leader – part 6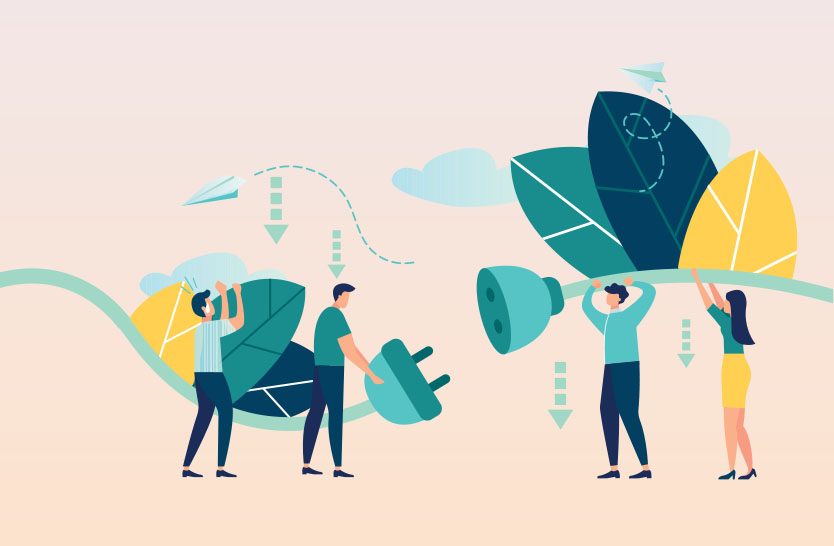 ---
Extraordinary outcomes through inspiration
---
INNER STATE – THE ICEBERG BENEATH
---
In previous articles
RAVI VENKATESAN

introduced the Heartful Leader framework and explored reputation, trust, relationships and outer behavior. In this article, he explores the inner state that results in this outer behavior and helps us understand how to manage it.
---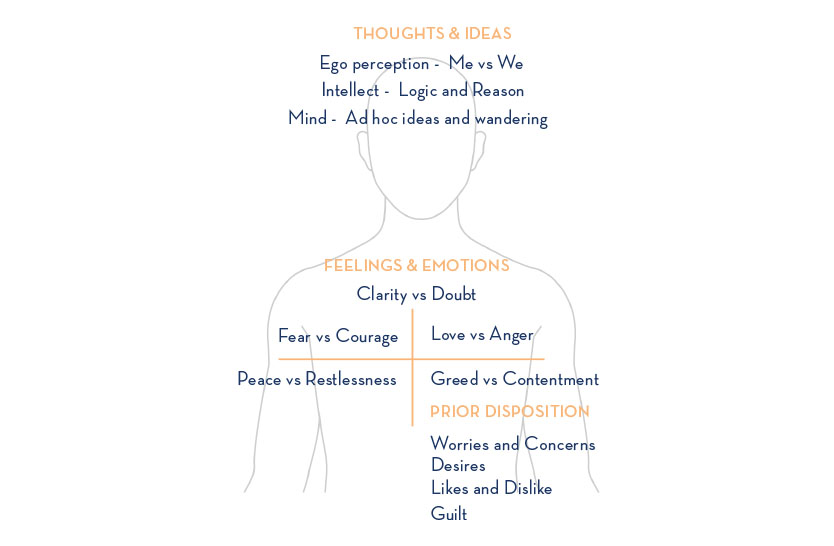 ---
We can broadly categorize inner state into what goes on in the heart and mind. In reality, they are not distinct, but rather two parts of a whole, and together they constitute the vibrational field within us. The state of this field is what we refer to as our inner state. It can also be understood as the conglomeration of all our feelings, emotions, thoughts and ideas. The above picture shows a framework for the inner state that was introduced in "The Heartful Negotiator" [https://www.heartfulnessmagazine.com/heartful-negotiator-part-1/].
As an exercise, take a moment to write down the following. It is okay if you don't have answers for all of these questions:
1. WHAT ARE YOUR STRONGEST LIKES AND DISLIKES?
2. WHAT IS YOUR STRONGEST DESIRE?
3. WHAT ARE YOU WORRIED OR CONCERNED ABOUT?
4. WHAT DO YOU REGRET THE MOST OR FEEL GUILTY ABOUT?
5. WHAT DO YOU WANT MORE OF?
6. WHAT IS MAKING YOU RESTLESS?
7. WHAT CREATES ANGER IN YOU?
8. WHAT ARE YOU AFRAID OF?
9. WHAT CONFUSES YOU OR LEADS TO INDECISIVENESS?
You have just taken a snapshot of your inner state.
Most of the time, we float through our days, unaware of what is going on inside us. After doing this snapshot, reflect on your behavior in the past 24 hours. Were you rude to someone? Did you feel impatient in a conversation with someone? Can you trace this back to anger inside you, or restlessness inside you? Outer behavior is always linked to the inner state.
Sometimes situations we encounter trigger a change in our inner state that in turn reflects in behaviors that we regret. I remember an email from an executive at a partner company after we had a failed launch of a joint solution. This executive placed the entire blame on our company without taking any responsibility for their mistakes, and even demanded financial compensation beyond anything covered by our contractual relationship. I was already not a big fan of this executive, and this email increased that personal dislike even more. It triggered all kinds of emotions all at once.
I was angry at how unfair his position was, worried that we would now waste energy on legal proceedings, restless to get out of the situation, and fearful of the eventual consequences. I walked into a meeting with all these feelings and thoughts around how to respond. Needless to say, I was unable to focus on the issues that were discussed at the meeting and came across as lacking clarity of thought. There was a vicious cycle at play here:
---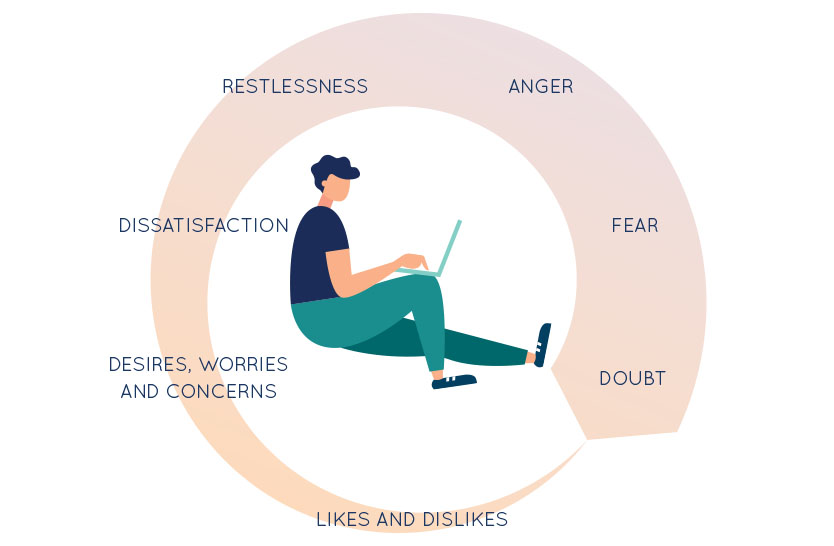 ---
This cycle can be reversed though. It all starts with adopting a "neutral" position in terms of likes and dislikes. We can use our own willpower to resist the inclination to like or dislike anything, whether it is a person, a situation, an object, or anything else. This gives us the opportunity to adjust ourselves to a neutral state, irrespective of the situation. This in turn leads to peace of mind, a general feeling of love or compassion, courage to tackle whatever is in front of us, and clarity of mind.
---

---
In subsequent articles we will look at how shifting this inner state, starting with bringing ourselves to a neutral position with respect to likes and dislikes. This will lead to better outer behaviors, and eventually to great influence and outcomes.
---
---
Article by RAVI VENKATESAN
---
Recommended Posts
February 02, 2020
February 02, 2020
December 31, 2019
COLLECTORS' EDITION 2019