---
Kenya – empowering the new generation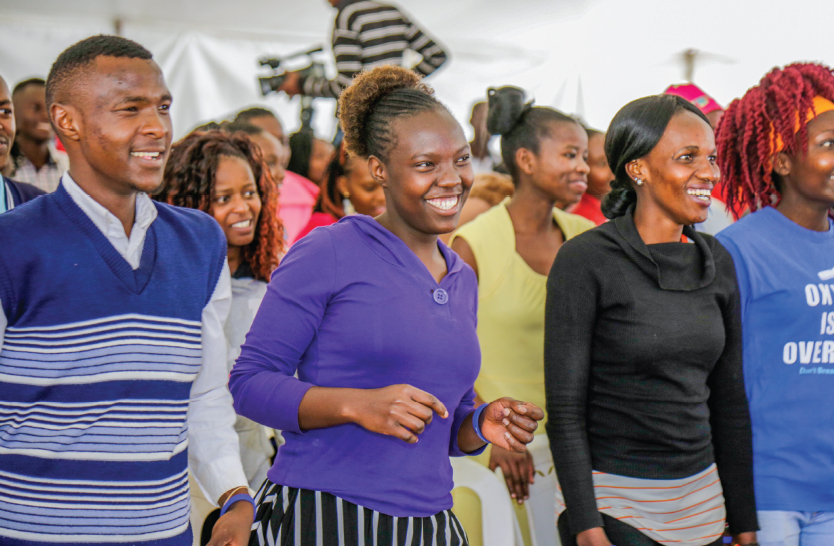 ---
As Africa emerges as a continent of growth, positive change and potential in the 21st century,
ELIZABETH DENLEY

travels to Nairobi, Kenya, for an international Heartfulness Conference with a difference – the average age of participants is between 20 and 25! The atmosphere is dynamic, vibrant and full of the hopes and dreams of a new generation.
---
The first ever International Heartfulness Conference on African soil was held in August 2018 in Nairobi.
Since 2016 Heartfulness Institute has been affiliated with the CAP Youth Empowerment Initiative, a local NGO offering life-skills and employability training for youth from disadvantaged sections of society. CAP and Heartfulness work hand in hand to provide a humanitarian and self-sustainable approach to supporting the needs of youth. It is a mutually beneficial and complementary collaboration including a basic 3-month introduction to Heartfulness practice, which has been offered in 15 CAP centers in different regions of Kenya. To date this program has reached over 10,000 students. The conference was designed primarily for these youth, to deepen their practice and have a positive impact on their lives.
---
---
This vision resonates with the African Union's agenda for 2063: "The aspirations reflect our desire for shared prosperity and wellbeing, for unity and integration, for a continent of free citizens and expanded horizons, where the full potential of women and youth, boys and girls are realized, and with freedom from fear, disease and want." The Union has a magnificent vision for the continent – towards a peaceful, prosperous and integrated Africa by 2063.
---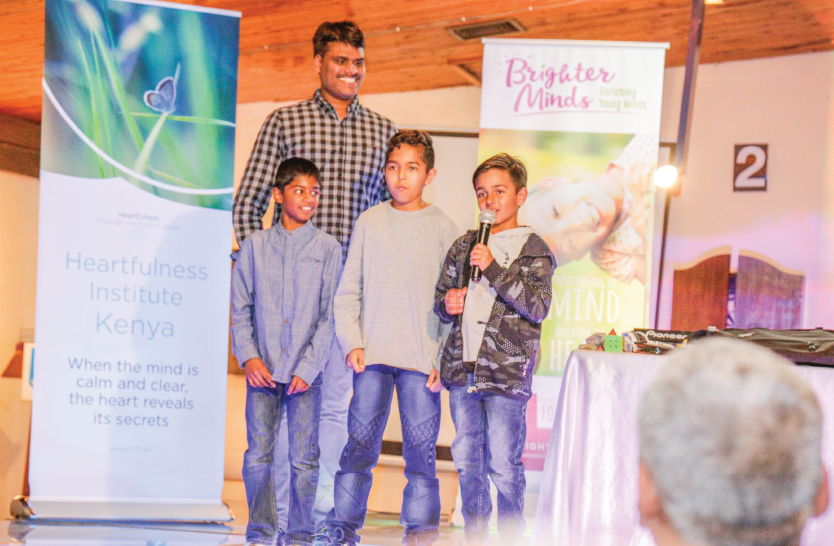 ---
The Heartfulness Conference was attended by 550 young CAP alumni, between the ages of 18 and 25, and 80 other Heartfulness practitioners from Africa – South Africa, Kenya, Madagascar, Congo Brazzaville, Ethiopia, Eritrea, Tanzania, Cameroon, Uganda – and also from the UK, Australia, Dubai and India. The conference also attracted key guests from other NGOs, government representatives and the Deputy Governor of Kiambu County, as well as local TV channels and newspapers.
Three children from South Africa showcased the Brighter Minds program, and after the conference a dedicated training session was held to qualify Brighter Minds trainers for the African region.
A delegate from the UK, Stephanie Sismondi, writes: "Breakfast is simple, happy and joyful. I have a chat to two of the Kenyan trainers and they are cheerful, simple in their approach to life and so committed. One of them tells me that she loves her job, and that changing someone's life is quite something. The Kenyan trainers are full of life and commitment and such a lot of fun to be with.
"I also chat to a sister from Cameroon who tells me about her own spiritual journey. One thing that strikes me is that when she had been searching for meditation, it was love that she was looking for. Her previous experiences were that of an all-powerful and punitive God, whereas her heart was telling her otherwise. In Heartfulness, she finds the love she needs.
---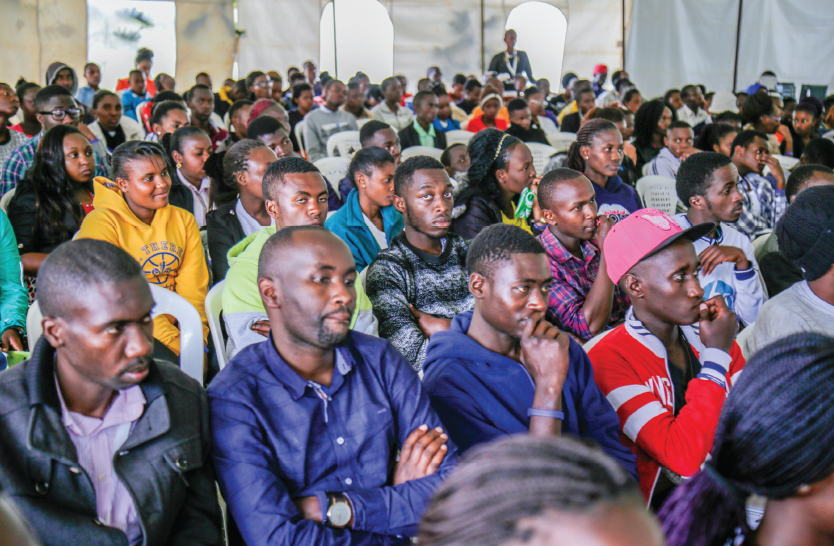 ---
"The Kenyan trainers are very skilled in activities and icebreakers, which are hilarious and totally light hearted, and their way of communicating with the youth is incredibly natural and very funny. When the CAP students are asked what they feel after experiencing meditation, quite a few stand up and share their feelings so beautifully:
 I feel refreshed and free.
I feel light hearted.
I can let go of my bitterness and anger.
It is time to be something different.
In this process I cleared off my mind, I was in my own world.
"The end of the day is marked by an eventful and cheerful late afternoon party conducted by DJ Pierre Ravan from Dubai, who invites the CAP youth on a journey first through relaxation and meditation and then on to music and dance. Many questions come up, all incredibly honest, astute, fearless and ever so direct, just like the youth themselves. There is so much joy, relaxation and peace in the audience's heart. It is very moving. At the end, everybody is dancing – CAP youth and other delegates, both young and not so young!
---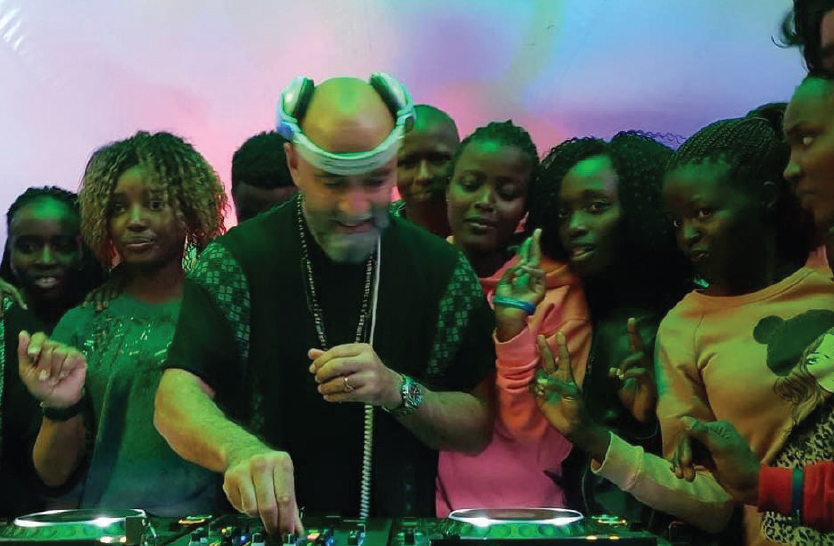 ---
"The Kenyans and the African peoples' openness to Heartfulness knows no boundaries."
When asked what youth empowerment means to them, some of the youth shared:
To support us to become what we want to be.
Talking to that potential energy inside each one of us. Also, there is nobody that is less than anyone else.
You go from a zero to a hero.
At this last one, everybody cheered!
Emily Maina, the Minister for Education, Kiambu County, spoke about the government's policies: "Our youth need space to express themselves both physically and virtually. The government wants to give authority to the youth and has implemented several policies and programs that focus on women, on deprived youth, and on the training of experts who can connect youth on their targeted capabilities."
And the Deputy Governor for Kiambu County said that the best ideas come from youth; it is for them to be innovative.
In the words of one participant, "The conference ended leaving us with hope in the heart, joy and contentment for the youth of Africa, as well as all youth in the world. We are ever so grateful for the friendships, the spiritual partnerships and lessons for life that we have received over the course of this conference."
---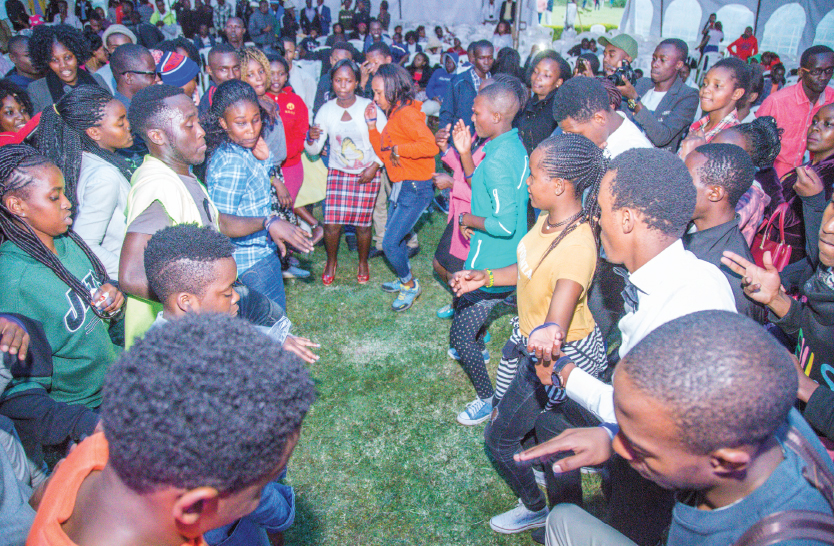 ---
There is still a lot to do. Not all of these youth receive an income, even after being trained. Many live in poverty, and do not know where their next meal is coming from. There are still obstacles to them finding jobs or starting businesses, despite the good intentions of the government to support them. The fact that such joy was evident during this conference is a tribute to the human spirit. Imagine how much more joy is possible if we come together in oneness, in Heartfulness.
And so the work continues …
---
---
Article by ELIZABETH DENLEY
---
Elizabeth is originally from Australia, and is the founding editor of Heartfulness Magazine. She loves meditating, writing, singing, playing the piano, gardening, thinking, spending time with her two grown up children, and life in general. She is active in researching and publishing the writings of the Heartfulness masters of the 20th and 21st centuries. She considers every moment of every day to be precious.
Recommended Posts
August 02, 2019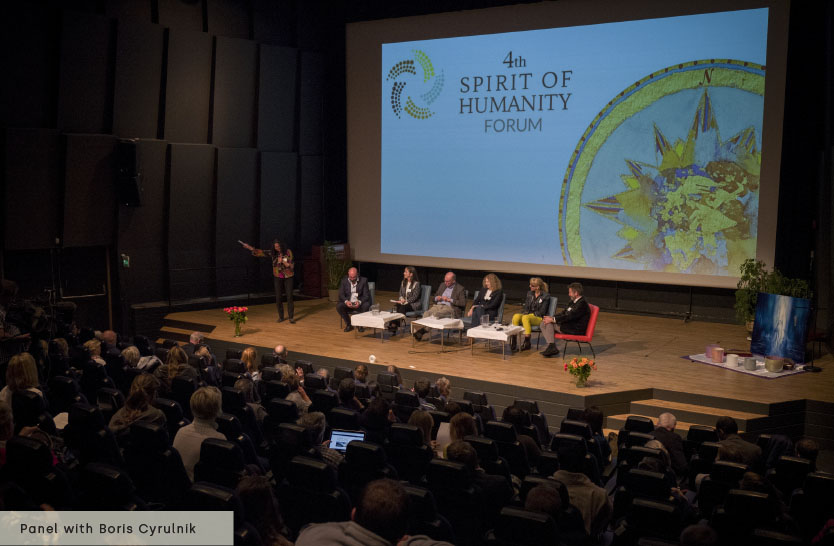 June 30, 2019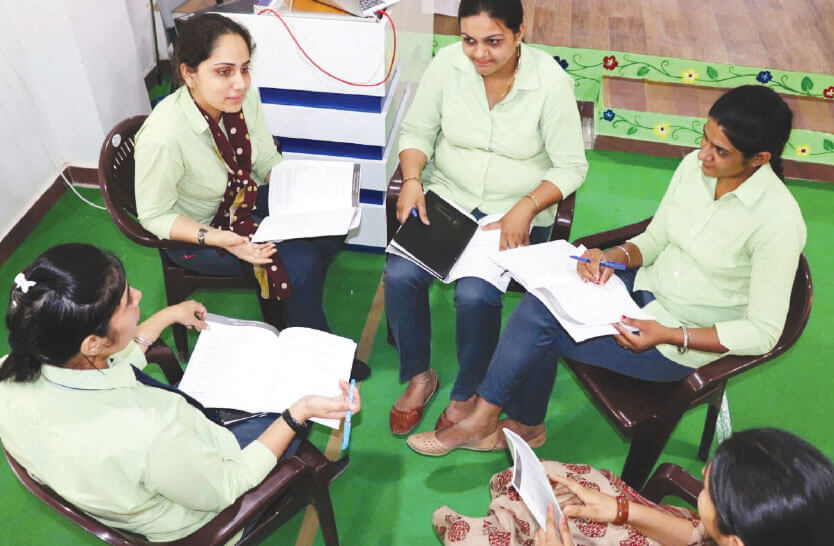 April 27, 2019
COLLECTORS' EDITION 2018