---
Napoleon lasagne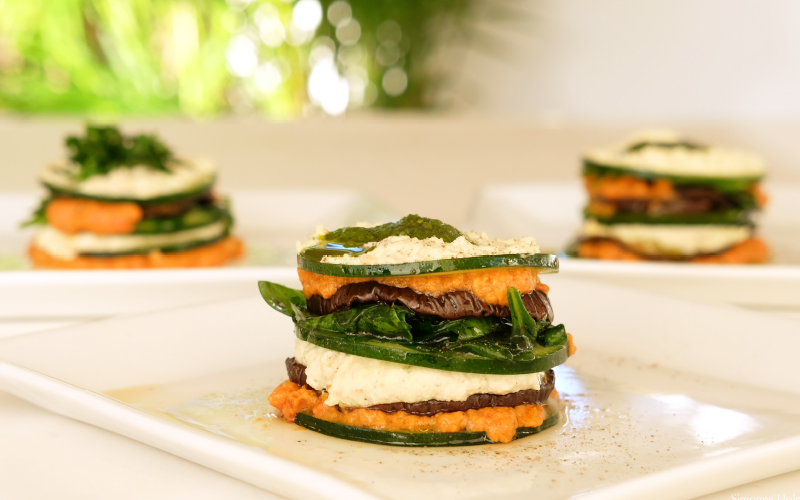 ---
This is a hearty and decorative recipe that you can serve as a delicious meal.
Instead of pasta, the thinly sliced raw zucchini and baked eggplant make a very nutritious, delicious and fresh alkaline lasagne. It is simple and can be made as a lasagna dish as well.
As you prepare, stay centered and peaceful, and feel how your loving vibrations help you enjoy making this life-giving meal for the people you love.
---
Fresh 'Pasta' Layers
---
1 big zucchini (courgette)
1 big eggplant (aubergine)
1/2 lemon, the juice
Extra virgin olive oil
Himalayan salt to taste
Prepare and wash all the vegetables. Leave the skin on.
Pre-heat oven to 3550 F/1800 C.
---
MARINATED ZUCCHINI
Prepare the zucchini, thinly sliced with a mandolin or cut with a sharp knife, roughly 1/8 inch or 1/4 cm.
Marinate the slices with 1/2 teaspoon of salt, 3 tablespoons of lemon juice and 3-4 tablespoons of extra virgin olive oil, for about 30 minutes.
---
ROASTED EGGPLANT
Cut the eggplant into thin slices with a sharp knife or a mandolin, roughly 1/8 inch or 1/4 cm.
Lay the eggplant slices on a baking sheet.
Brush on both sides with olive oil and season with salt and pepper.
Grill or roast until the slices of the eggplant are tender, about 5 minutes for each side of the eggplant.
Pay attention it doesn't burn.
Variations:
You can use zucchini only or you can bake or grill both, the zucchini a little less than the eggplant.
---
Fillings
---
TOMATO SAUCE
1 cup sun-dried tomatoes, soaked 1 hour or more
2 big tomatoes
2 cloves garlic
1 small onion
1 tablespoon dried oregano
2 tablespoons extra virgin olive oil
Himalayan salt to taste
Process in a food processor or blender until smooth.
Drain the tomato sauce if it becomes too watery, and use it in other meals.
---
GREEN PESTO
2 cups fresh parsley
2 cups basil leaves
1/8 cup extra virgin olive oil
1 clove garlic
1 tablespoon lemon juice
Himalayan salt to taste
Blend all ingredients. Keep a thick consistency.
---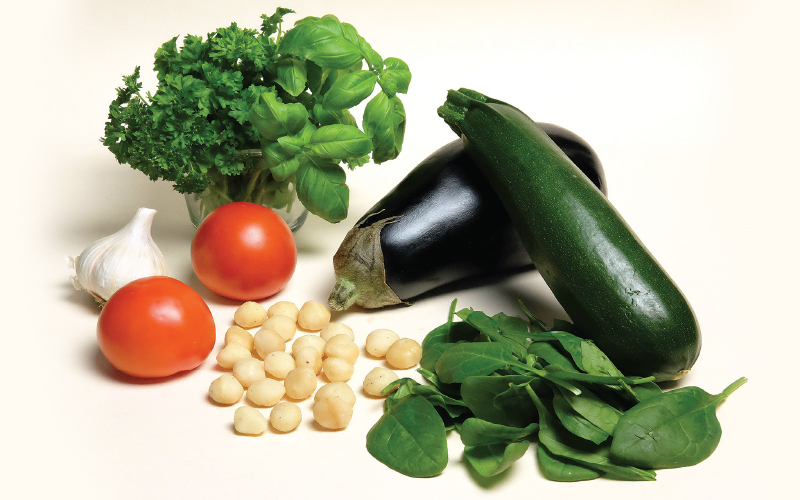 ---
RICOTTA DE MACADAMIA
2 cups macadamia nuts, soaked at least 2 hours
2 tablespoons lemon juice
1 teaspoon yeast-free bouillon
1 tablespoon fresh oregano (or dried)
1/2 teaspoon Himalayan salt
Fresh-ground pepper to taste
1/4 cup water (or more)
Process all ingredients together in a blender or food processor, adding as little of the water as possible, until a fluffy consistency is achieved. You can use 1 tablespoon extra virgin olive oil for flavor and richness.
As an alternative to macadamia nuts, you can use cashew nuts or a mix of both.
---
SPINACH LAYER
2 handfuls of fresh spinach.
Mix the spinach, 1 tablespoon lemon juice, 2 tablespoons extra virgin olive oil and 1/2 teaspoon salt. Let it stay for 10 minutes.
---
Assembly
---
Now we come to the fun part, where you create your beautiful dish.
Place one marinated zucchini slice layer, then one layer tomato sauce, then a slice of eggplant and one layer of the ricotta.
Repeat with zucchini, green pesto, spinach, eggplant and tomato sauce.
Add the last zucchini layer.
Place your Napolean lasagne dish in the fridge for 1-2 hours.
---
Just before serving
---
Top with a little layer of ricotta and sprinkle green pesto on top.
Garnish the Napoleons with fresh ground pepper.
---
---
Recipe and photography by SIMONNE HOLM
---
Recommended Posts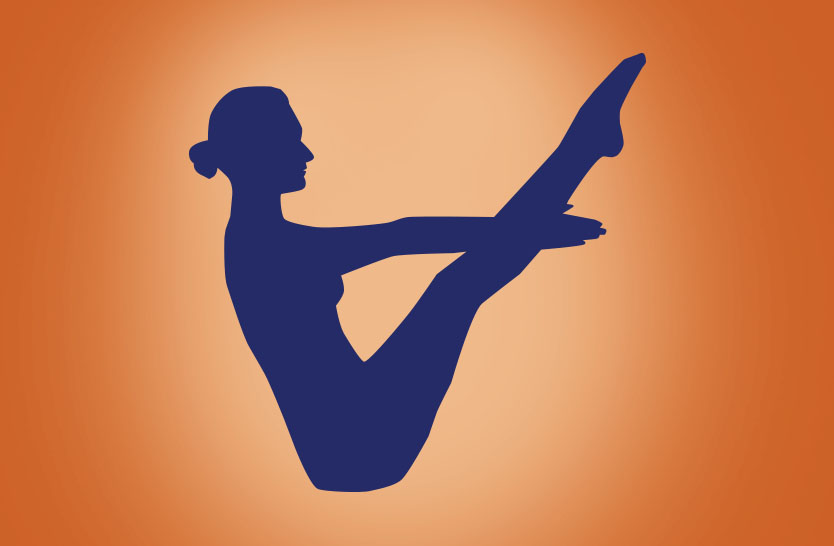 June 30, 2019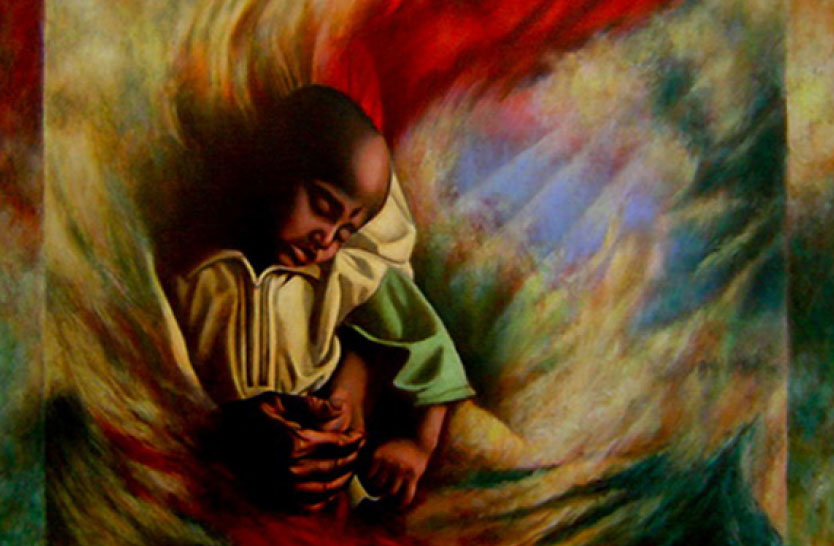 June 30, 2019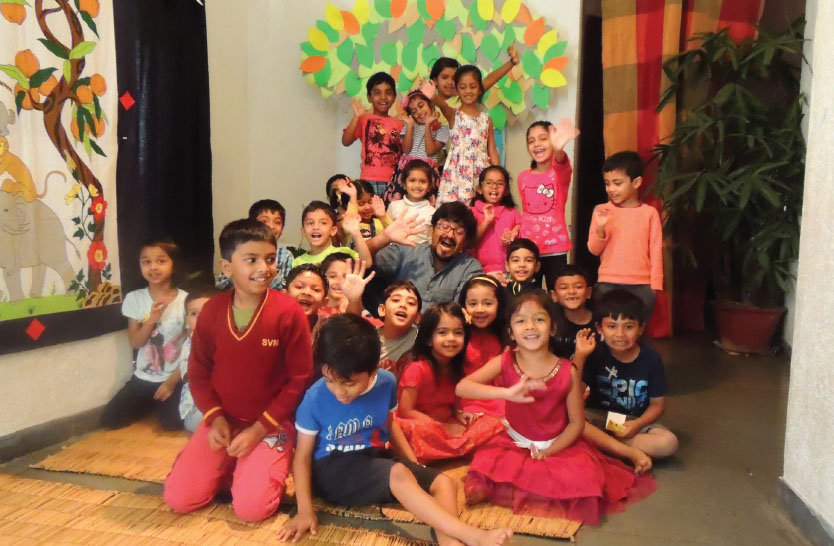 June 30, 2019
COLLECTORS' EDITION 2018