---
Re-establishing the connection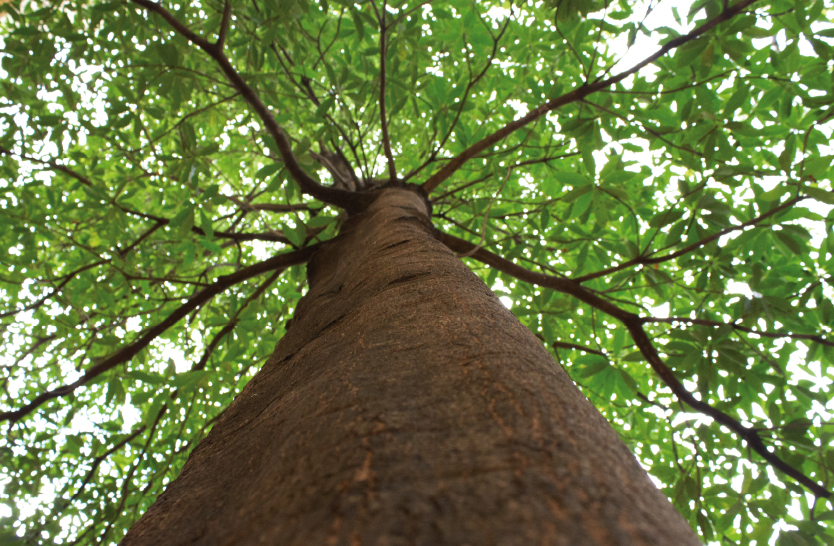 ---
RAJEEV JAISWAL

enjoys being in nature. Here he muses on our interconnectedness.
---
The human being resembles a tree;




its root is a covenant with God.



—Rumi
---
It was another beautiful day. I was roaming around in the serene environment of Kanha Shanti Vanam when my eyes stumbled upon a tree dancing in the breeze. I was mesmerized watching it. I looked at nearby trees and found that they were also dancing in their own rhythm. All the trees seemed to be very happy, which made me happy.
I recalled the days when I was here a few months back, in the month of April, when the sunrays were penetrating the skin. The trees were dry and in silence. At that time I had looked down to the roots of every tree and found that they were standing firm – connected to the same source as all the other trees, witnessing each moment as it appeared before them, knowing no season is going to last forever; not summer, not winter, not spring. Roots are wise; they stand firm irrespective of the season and witness everything, whereas leaves and branches react to every season they experience.
I looked at my life here on Earth: it resembles the tree.
Imagine the tree representing human life:
The roots represent the soul, eternally connected to the source.
Different branches represent our different relationships with fellow human beings.
The leaves represent our senses and sense of perception.
Different seasons represent the different stages of human life, such as childhood, youth and old age.
Our physical bodies don't remain young forever, yet we cling to youthfulness, forgetting that it is a phase of life that will change. In contrast, the soul is constant, immortal, eternal, indestructible and beyond duality. It is but a witness, always connected to the source.
We suffer because we forget our roots and get busy satisfying the senses and managing relationships. Once we go back to our roots and re-vitalize the connection, we live in peace witnessing each moment as it appears in front of us.
---
---
Article by RAJEEV JAISWAL
---
Recommended Posts
November 02, 2019
October 31, 2019
October 31, 2019
COLLECTORS' EDITION 2019