---
Sailing high – an art essay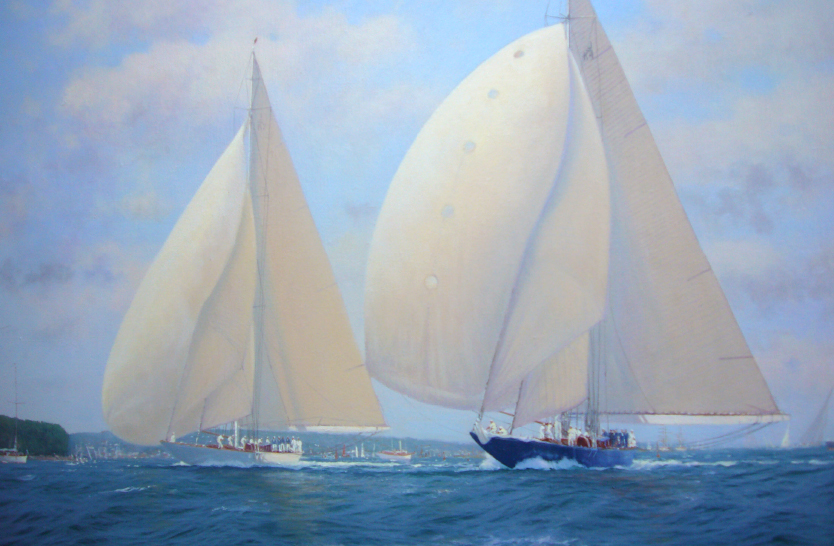 ---
BRIAN JONES

is a Member of the Royal Society of Marine Artists, who exhibits in their annual exhibition at the Mall Galleries in London. His work has been published by Yachting Heritage in their limited edition books, and he has completed commissions for the Royal Navy and other influential private collectors in the UK, USA, Europe and the Middle East.
---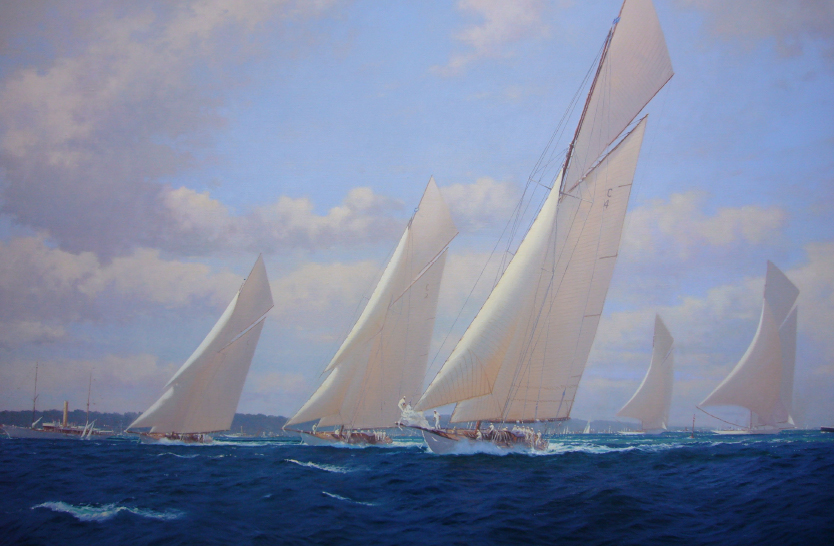 ---
Born on the Kent coast in 1945, ships and sea have always been a great influence in my life. After completing my formal education I was keen to go to art school, however in the late 1950s boys were encouraged to 'go out and get a proper job'. This I did.
---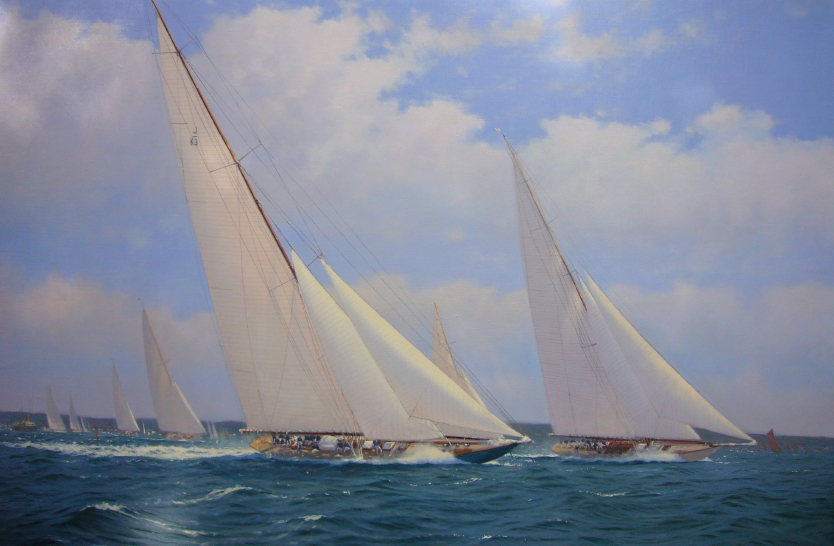 ---
I embarked on a successful career as a chef, which led to various college teaching jobs and finally I became head of a catering school. In the 1980s I began to paint seriously again, selling to local galleries and private collectors. In the late '90s I wanted to devote all my time to painting and took early retirement moving to Looe in south-east Cornwall. I now have my own studio and enjoy the influence of the Cornish coast and all its maritime connections.
---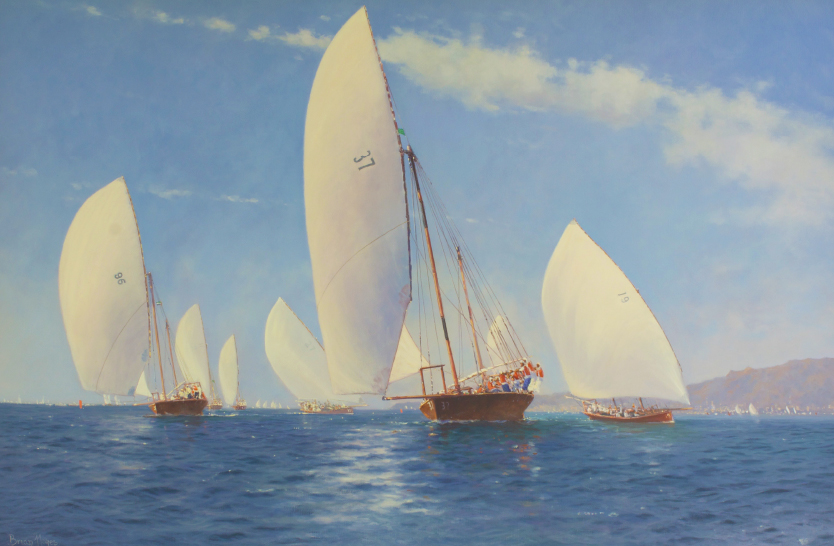 ---
I am most influenced by the grace and beauty of the classic yachts of the 1920s and 1930s and current regattas around the world. I have a deep interest in ships of Nelson's Navy and the river Thames in its heyday. In all my work I try to convey an atmosphere of what it was like at the time, with as much accuracy and movement as possible. I have been influenced by some of the great marine artists both past and present including W.L. Wyllie, Norman Wilkinson and Montague Dawson, and my favorite artists are Terrick Williams and Edward Seago.
---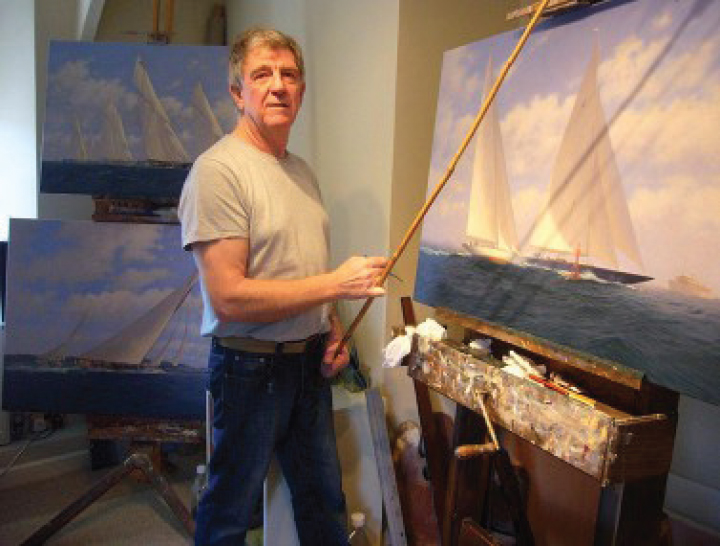 ---
Republished with permission from the artist: http://www.brianjjonesmarine-art.com/about/4548421628
---
---
Art essay by BRIAN JONES
---
Recommended Posts
November 02, 2019
October 31, 2019
October 31, 2019
COLLECTORS' EDITION 2019