---
Spirit of humanity forum
---
RESETTING THE COMPASS TOWARDS CORE HUMAN VALUES
Reykjavik, Iceland, 30 May to 1 June 2019
---
Heartfulness was a partner in the fourth Spirit of Humanity (SoH) Forum, which took place in Iceland. A small team of Heartfulness trainers offered a taste of Heartfulness Meditation, interviewed participants and helped with the Forum's social media outreach.
The SoH Forum is a global platform where world leaders gather, share views and experiences, and meet in a positive, supportive and harmonious atmosphere, promoting a spiritual approach to global problems. The main theme of this year's event was "Discovering Harmony in a World of Difference." Iceland's Prime Minister, Katrin Jakobsdottir, opened the event with a passionate speech about Iceland's history of conflict resolution and its place in promoting peace in today's world. She mentioned the 1986 talks between President Ronald Reagan of the US and the Soviet Union's General Secretary, Mikhail Gorbachev, which took place in Reykjavik, Iceland's capital. These talks are now viewed as the turning point in ending the Cold War between the two countries.
---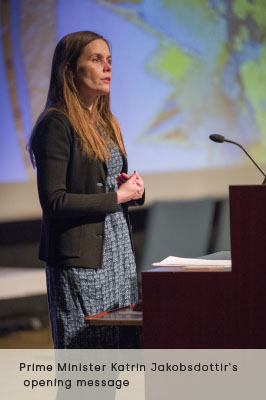 ---
Iceland is a beautiful, clean and welcoming country. Although the climate is harsh and the winter nights interminable, its people are very warm, open and generous. The country has no military presence and over the past three decades it has continued to promote peace. There is a Peace Centre founded by the University of Iceland and the City of Reykjavik, and Iceland has been voted the most peaceful country in the world. It also ranks highly as one of the world's happiest countries.
---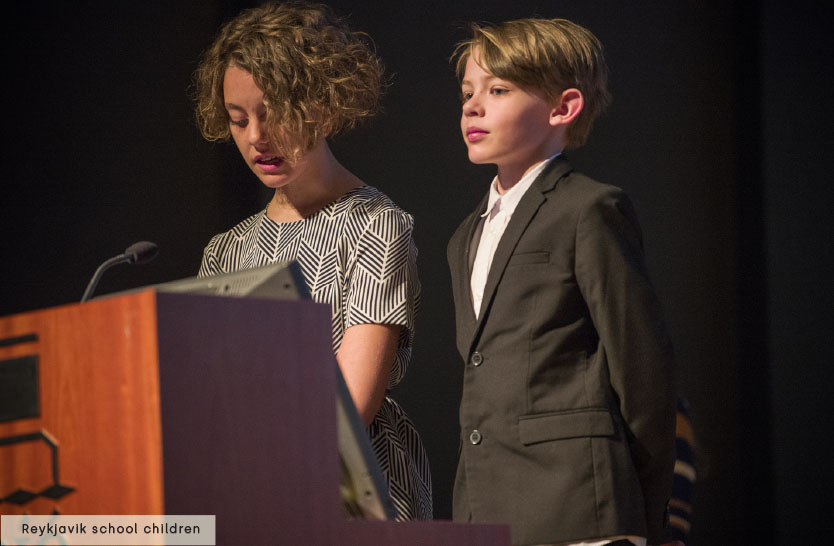 ---
At the opening event of the Forum, local children from the city's junior schools shared a project they had been working on and which featured their three wishes:
To have peace all over the world.
That all children know their rights.
That all children have education.
It was clear that children, family life and peace are very important to Icelanders, perhaps explaining why the country ranks so highly in the happiest countries' list.
This year's SoH Forum attracted over 200 participants and included many interesting and eminent speakers such as Bob Boisture, President and CEO of the Fetzer Institute; Dr Boris Cyrulnik, the world renowned ethologist, neurologist and psychiatrist; Christiana Figueres, former Executive Secretary of the UN Convention on Climate Change; and Sister Jayanthi, European Director of the Brahma Kumaris.
---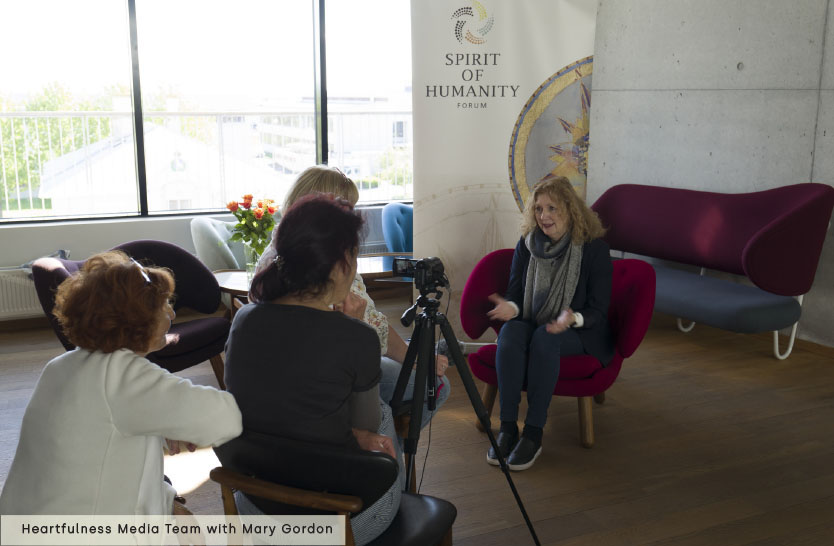 Some of the questions discussed during the Forum included:
What relational practices can we foster to deepen interconnectedness, and how might our spiritual resilience help sustain generative relationships and harmony?
How might leaders be, to actively nurture spiritual qualities in individuals, communities and institutions? Which stories can we share to inspire our actions to transcend difference?
In what way can spirituality help shift social institutions and systems towards greater harmony and peace?
---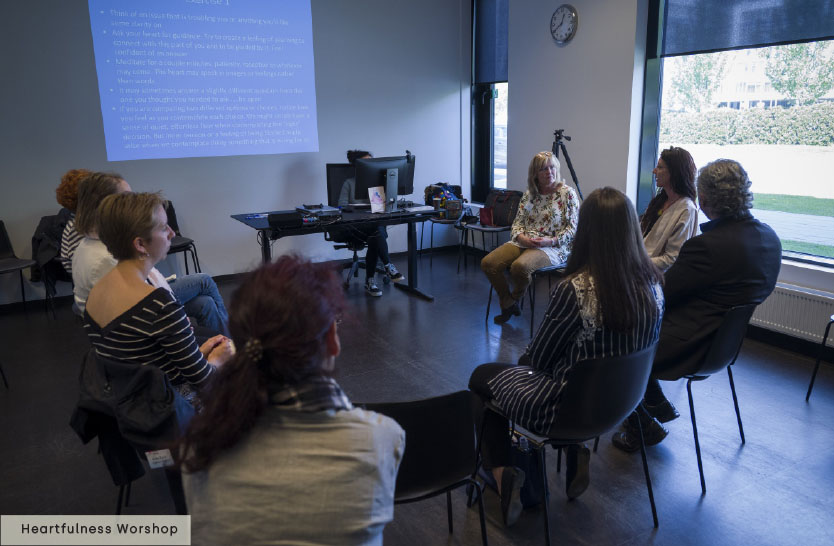 ---
Speaking about the Forum, Bob Boisture explained, "Everything we do creates the global culture … the most important thing that global leaders have to do is go deep inside … to allow us to engage each other from an awesome place of wholeness and love."
The Forum also focused strongly on environmental issues and what is needed to stop the destruction of our natural environment. Sister Jayanthi spoke about the need for spiritual values, moderation and a change of consciousness. She emphasised that "Sacred values have been forgotten and consumer values have taken over … a bit of renunciation is important."
---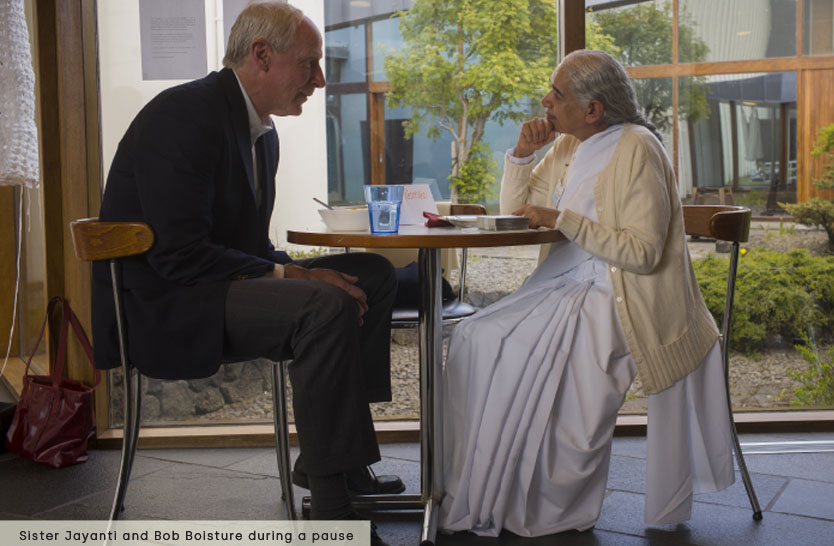 ---
Director of the SoH Forum, Johanna Vilhjalmsdottir, summed up their purpose and importance in today's world: "This is a platform for leaders all over the world to explore core human values and governance, and how personal transformation can lead to global transformation. What is the world mirroring? It's mirroring our consciousness. So where do we need to start? We need to start with our consciousness."
The event certainly provided a joyful and productive space for many groups and organizations sharing similar values. There was a collaborative and harmonious atmosphere, and the Forum has much to offer the world in setting an example of problem-solving from a spiritual perspective.
Interviews and talks from the event will be available in forthcoming editions of Heartfulness Magazine.
https://www.sohforum.org/reykjavik-2019/
Recommended Posts
May 31, 2020
April 03, 2020
April 03, 2020