---
Transmission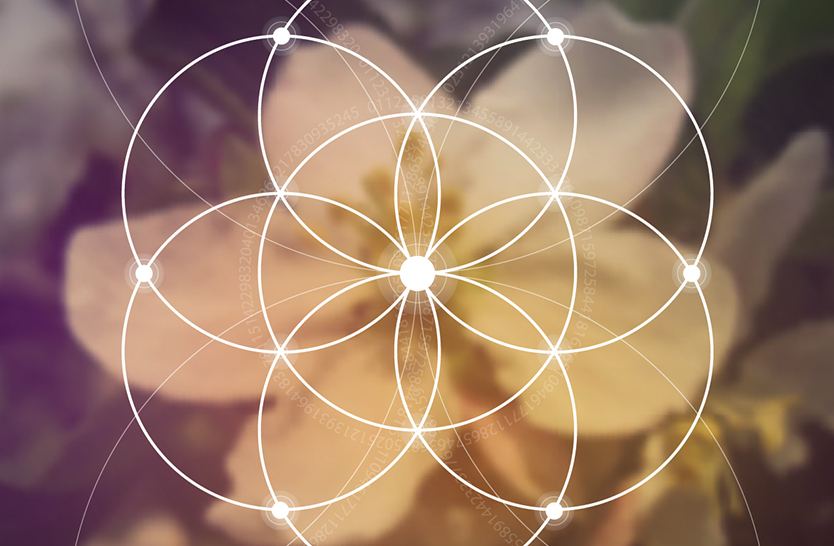 KAMLESH D. PATEL introduces the most important feature of Heartfulness: Transmission. It is not something new, having been around for thousands of years, but like any other transfer of energy, it is the quality and potency that matter. We all have the opportunity to experience this life-transforming offering from the Source, wherever we are. Learn more.
---
Over the past few decades, meditation has acquired universal recognition for its numerous positive effects. Many methods of meditation are available and it is possible that all of them may be good. The Heartfulness meditation technique is also good, but what makes it unique is the addition of another element known as pranahuti, or Yogic Transmission. Yogic Transmission makes meditation truly dynamic, and it is the real specialty of the Heartfulness method offered by Sahaj Marg. What is transmission? Transmission has been defined as the utilization of divine energy for the transformation of man. Here we are not speaking of physical transformation, as our bodies are limited by our genetic makeup. For example, we might be able to gain or lose a few pounds, but we cannot change our height substantially. On the mental level, there are fewer limitations. We can all learn – some very easily and some with greater difficulty – but it is only on the spiritual level that there is infinite scope for growth. Transmission is the nourishment that allows such unlimited growth.
If Transmission is an energy that can bring about infinite growth, it must also be infinite. In the physical world, there is no such thing as infinite energy. The sun can blaze for billions of years, but eventually even it will burn itself out. Under Einstein's famous equation, E=mc2, energy is always limited by the velocity of light and the finiteness of mass.
But yogis have never been bound by physical laws. An adept meditator may be seated in one country, while the aspirant is seated in some distant place across oceans and mountains. Yet, the moment the adept triggers the Transmission, the aspirant receives it wherever he or she may be. This is the common experience of so many meditators. If we merely think of Transmission, it starts to flow instantly.
Read the complete article in Issue 14
---
---
Article by KAMLESH D. PATEL
---
Kamlesh Patel is the world teacher of Heartfulness, and the fourth spiritual Guide in the Sahaj Marg system of Raja Yoga. He oversees Heartfulness centers and ashrams in over 130 countries, and guides the thousands of certified Heartfulness trainers who are permitted to impart Yogic Transmission under his care. Known to many as Daaji, he is also an innovator and researcher, equally at home in the inner world of spirituality and the outer world of science, blending the two into transcendental research on the evolution of consciousness, and expanding our understanding of the purpose of human existence to a new level.
Recommended Posts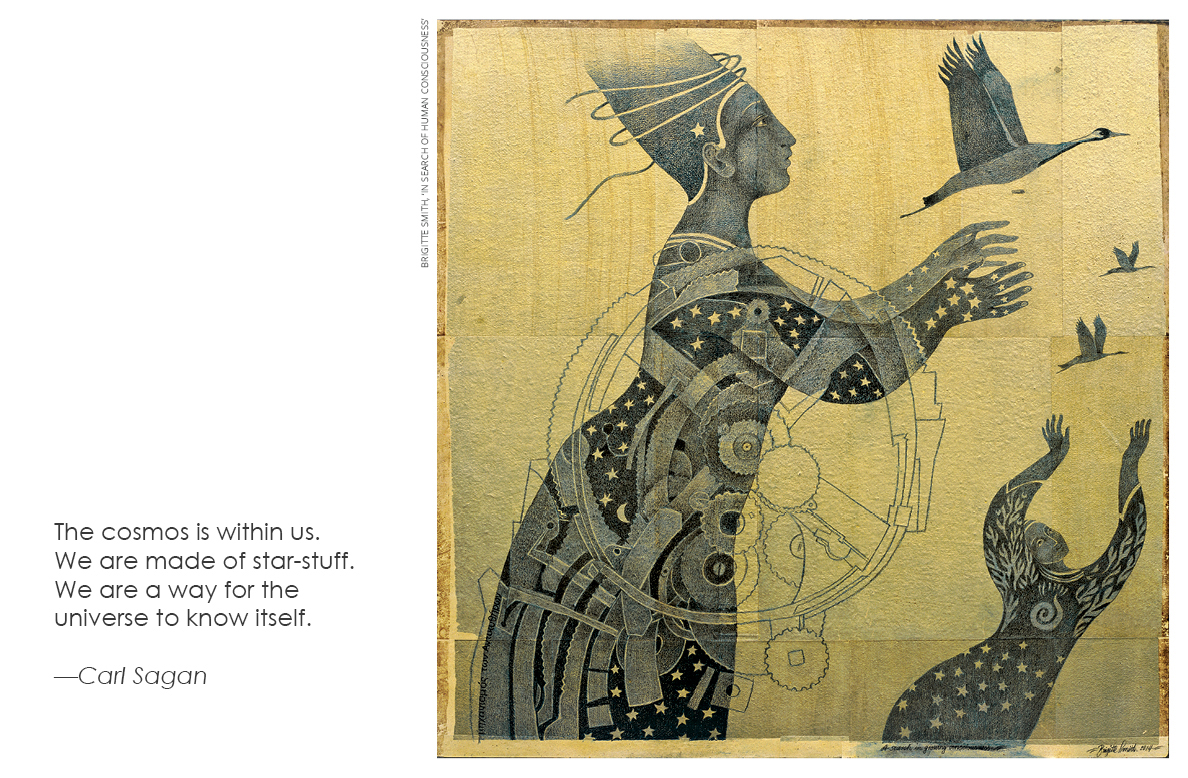 December 04, 2016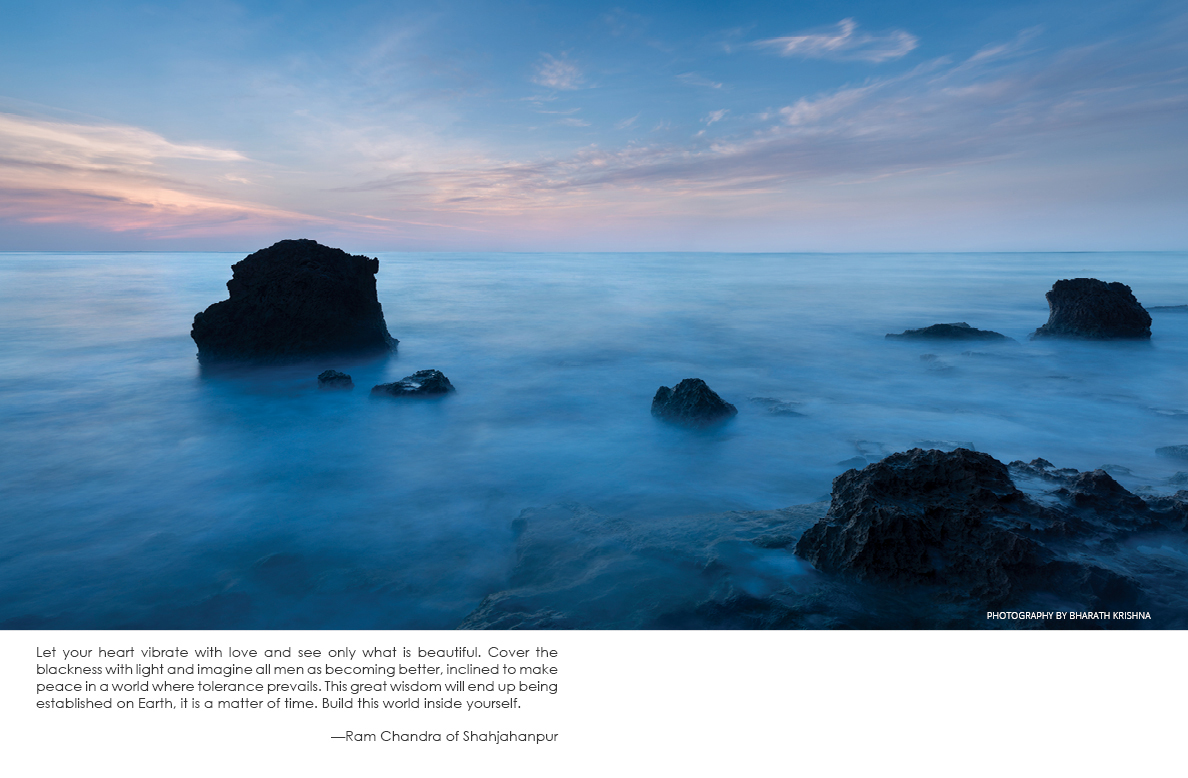 December 04, 2016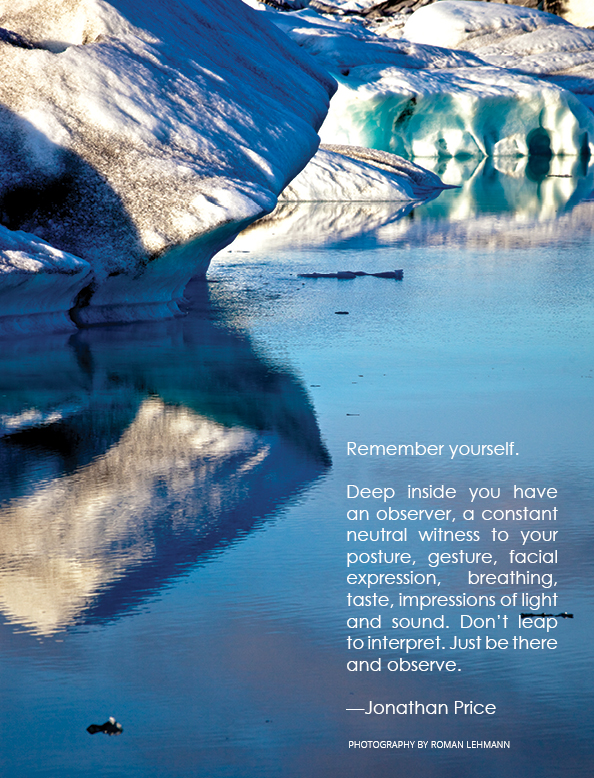 December 03, 2016
COLLECTORS' EDITION 2018