---
Youth empowerment in Kenya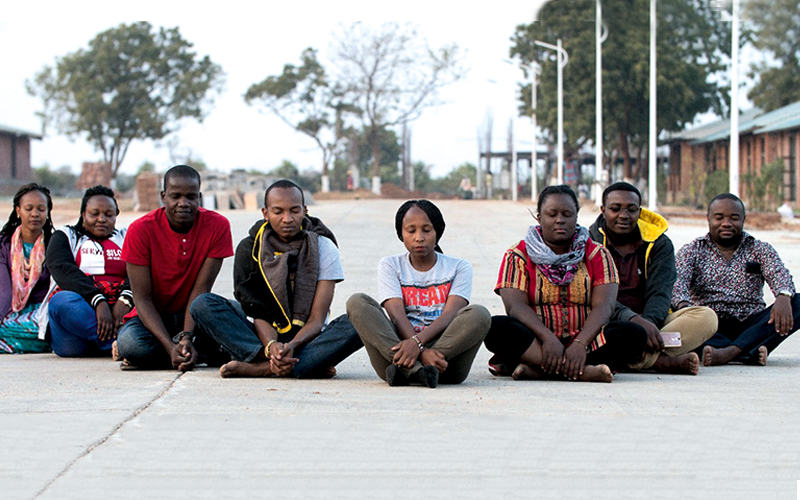 ---
IN THE FIELD
---
Over the New Year, a group of 8 young Kenyans traveled to Kanha Shantivanam, the Heartfulness Center near Hyderabad in India, to become Heartfulness Trainers. They all work for an NGO in Kenya called the CAP Youth Empowerment Institute, where they help vulnerable and disadvantaged youth to develop skills and find jobs. They have so far helped around 16,000 youth, and plan to help 60,000 by 2021. In 2016, CAP successfully introduced Heartfulness Meditation as part of life skills training. Here is what they had to say:
---
Elizabeth Wambui Njuguna
Naivasha
---
The smile on my face signifies the happiness in my heart here in Kanha. The two dimples are much deeper. The joy in my heart cannot be measured.
Working with CAP for the last four years has been a major boost in my life, especially since the introduction of the Heartfulness classes. The youth have been able to relax and meditate before lessons. We always get positive feedback from the parents, who ask us, "How is it that these students are able to meditate and concentrate?" I would say that Heartfulness has really helped the youth in their learning.
Heartfulness Cleaning has played a major part in my life. I sleep very well and start the next day feeling fresh and rejuvenated.
---
---
Francis Mwago Mbugua
Meru
---
After I started practicing Heartfulness suddenly I started changing. Sometimes you don't know whether you are changing until people tell you. So with good compliments from people I became very serious in meditation. I am now able to focus in my life, with my family and with everyone around me.
Quite an amazing takeaway is the understanding that our world is determined by the way we are from the inside. If we can change from the inside, we will change everyone around us and the environment also.
---
---
Harun Mwau Watuka
Nairobi
---
I've come to realize that some things that I thought could never be achieved are achievable. Heartfulness has contributed to my becoming and being what I am right now. When you have love in your heart and peace of mind as a result of Heartfulness, you are able to concentrate on your work, you are able to make the right decisions, you are able to save time, and all that has made me succeed in everything that I do.
---
---
Juliana Wambui Mwangi
Kakamega
---
I have been working with CAP since 2014, with youth who appear lost when they start. So their transformation to becoming people who are considered important in the community has really touched me immensely.
After being in Kanha I am so happy, so transformed. I have met beautiful and wonderful people, and feel more at home than I have ever been. My inner self has changed – I have no words to express this feeling, how happy I am. I will take the whole of Kanha back to Kenya with me; the love, the joy, the hospitality, the beauty, everything.
---
---
Jacob Nyang'Owo
Nairobi
---
Coming to Kanha has given me more knowledge and education about meditation, and more insights into many things. It has changed the way I do meditation. This place is so quiet and peaceful compared to anywhere I have known. Then there is the love that you find here. Everyone has been so hospitable. Spiritually, we have been trained to offer Transmission to groups of people and to clean them.
---
---
Lilian Chepng'Etich Lelei
Thika
---
Kanha is a place where you find peace and experience something you do not experience in the outside world. It's a very beautiful place to connect with yourself. I have learnt a lot about how to behave, how to meditate well, and how to relate with others well. I have a lot of things to take from here: the main one is meditation, which helps us tackle daily challenges and solve problems.
The students who come to us at CAP have a lot of problems. Through Heartfulness we are able to help them accept themselves, connect with themselves, and solve their problems by realizing that everything is within their control.
---
---
Nicholas Mmaitsi Mwole
Nairobi
---
In CAP we give the youth life skills that will help them swim the ocean of life. Three mornings a week, we start with 35 minutes of Heartfulness Meditation, and we see the positive effect on students in attending to issues, making decisions and dealing with anger.
Kanha is awesome. I have never felt anything like this. We live all together as brothers and sisters. The love here is unbelievable. I have changed spiritually. Now I can make a prayer, meditate, and know the procedure for each practice. When I go back to Kenya, I will tell my family and friends the advantages of Heartfulness.
---
---
Sellah Opanga Achwanya
Kisumu
---
Kanha is full of love. People come from many different countries and you can feel the love amongst them. They care and they are concerned. People are at peace with everything that is around them. So I am taking the peace and love inside me back home to share with others.
I have seen Heartfulness really help the students in Kenya, especially the cleaning process. Students with pain in their hearts, who could not forgive or let go, open up and share their background and their stories. When they are not able to let go of their burdens, they do not perform in their jobs, so this has really helped them.
---
---
Interviewed by ELIZABETH DENLEY
---
Recommended Posts
August 02, 2019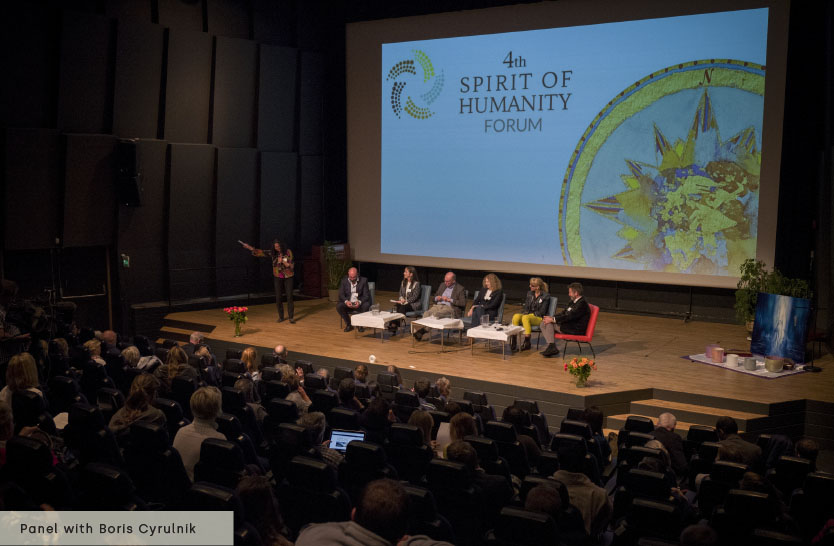 June 30, 2019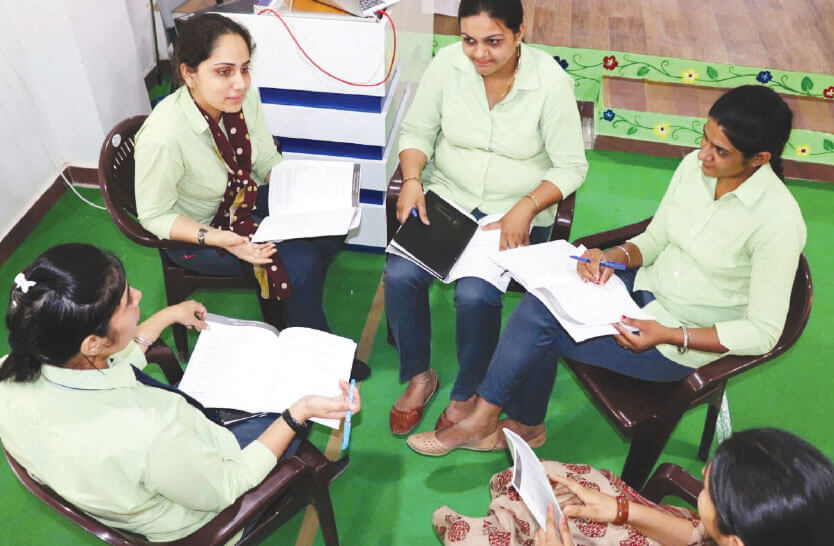 April 27, 2019
COLLECTORS' EDITION 2018