---
A life of service
---
In conversation with MADHUSUDHAN REDDY
---
At a young age, MADHU has already made a difference in his native Telangana, India. He is a modern-day karma yogi, dedicated to the service of others.
---
Q: Madhu, tell us why you have chosen a career in social service. 
MR: I have always been passionate about social service and involved in service activities since my student days. I am also a founding member of a couple of service organizations – the Hrudayaspandana Foundation and Pariniti Unite for Rural Development (PURE).
The aim of the Hrudayaspandana Foundation is to help poor people receive quality medical services to treat severe life threatening diseases, with special focus on heart problems. PURE provides holistic services to village dwellers, from improving their farming practices to quality education and hygienic lifestyle.
During my student days I convinced many people about the importance of organ donations, and out of those 15,000 went on to pledge eye donations. I also organized several blood donor camps and primary medical camps in urban and rural areas, in collaboration with the NTR trust and the Red Cross. In addition to this, I participated in social responsibility campaigns and found lifetime donors for over fifty orphaned children.
Q:  How did you get into this work?
MR: From my childhood I have been fascinated with helping the needy. This brought me into service activities from a young age. During my school days, I would spend my savings to pay for the needs of very poor children. Later, I started participating in service activities in collaboration with NGOs.
Now I have started a couple of NGOs with the help of many friends and well-wishers. Through the Hrudayaspandana Foundation, we have organized successful heart surgeries and vascular intervention treatments, and through PURE, we have adopted three villages in Telangana and are putting all our efforts into improving the standards of education and lifestyle of the children and women. We plan to extend our participation into women's health and agriculture extension activities.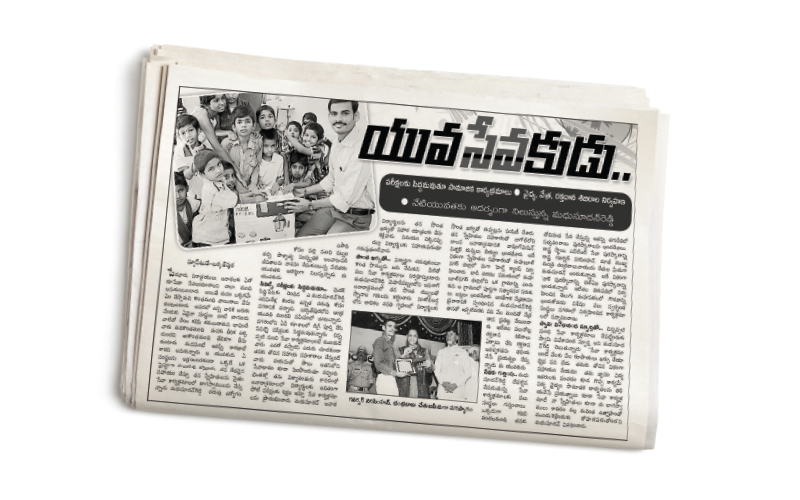 Q:  Tell us more about the village you have adopted.
MR: PURE has adopted the village of Chegur, in Rangareddy District. Our first initiative is to upgrade the government schools so that they are on par with any corporate school.
The first school has been decorated and reorganized in line with the beautiful village of Shilparamam (a famous arts and crafts village created in Hyderabad), and the teachers, staff and students are very excited about their new environment. We distribute two school uniforms, geometry boxes, school bags, notebooks and shoes to all 650 students of the school.
---
God created us equal, but situations might have
intervened to make us less fortune or more fortune.
I feel that it is very important for us to demonstrate
our true brotherhood and share what is with us.
---
PURE has also provided those facilities that are found in corporate schools, including clean drinking water, clean toilets, a good kitchen, smart boards for every classroom, modern computer labs and science labs, with the latest furniture for staff and students. The school grounds have been planted with many plants to make the environment greener and contribute to a healthier, happier learning environment. With a firm will to offer a high-quality education, digital classes have been organized. To expand the vision of the students, guest lectures are being organized by experts from various fields.
We plan to employ teachers to encourage and prepare the students for higher education in the near future. The second phase of development will begin once all the schools are upgraded.
---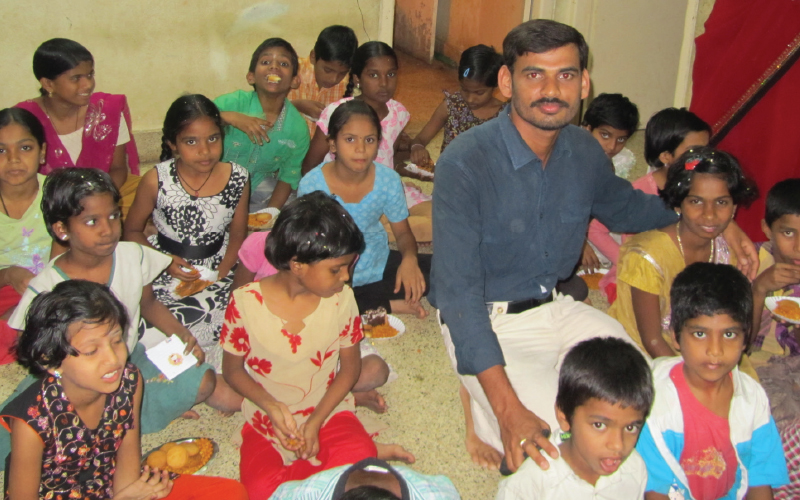 ---
Q: What has helped you personally to develop a caring, sharing attitude towards others who are less fortunate than you?
MR: Some incidents from my childhood provoked me to be more caring for those who are less fortunate than me. God created us equal, but situations might have intervened to make us less fortune or more fortune. I feel that it is very important for us to demonstrate our true brotherhood and share what is with us. This is the only thing that gave me true joy during my childhood.
Q: If you were to give three tips to people on how to develop love and compassion for others humans, what would they be?
MR: I believe that compassion is in the character of every human being. We just need to get rid off greediness. When we realize that we are from one creator, we understand that there is a divine relationship among us. Then we experience true joy in serving other human beings. In the words of Mahatma Gandhi, "The best way to find yourself is to lose yourself in the service of others."
---
---
Interviewed by ELIZABETH DENLEY
---