---
Cultivating leadership values – part 2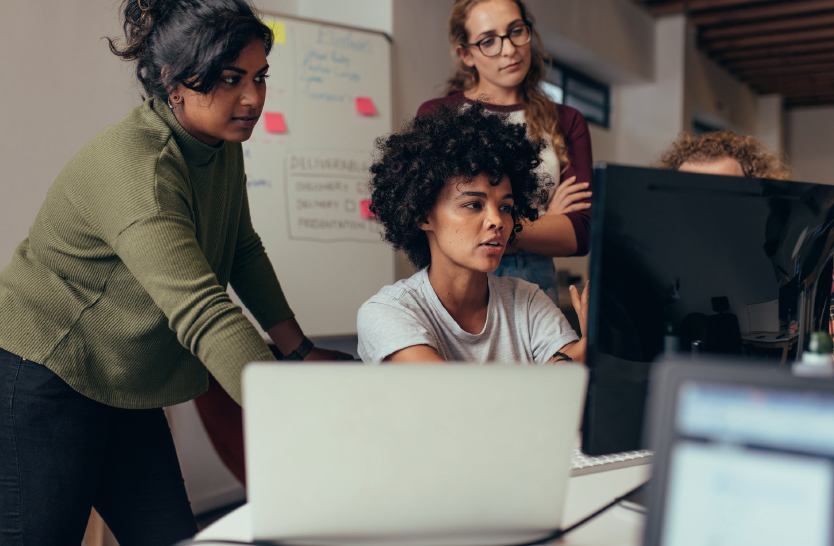 ---
KRISH SHANKAR

is an Executive Vice President and the Group Head of Human Resource Development at Infosys. Krish has over 30 years of experience and has facilitated organization-wide transformation and capability development, and been instrumental in building a strong talent pool through a series of leadership development initiatives. He is an avid reader, and loves wildlife photography and trekking. A football enthusiast, he is passionate about teaching and exploring new ideas in Human Resources and organization development. In this exclusive interview, he speaks with

V SRINIVASAN

and

SHARAT HEGDE

in his hometown of Bengaluru, India.
---
Q: What is your understanding about the role and importance of character from a leader's perspective?
KS: Character is what I would call a set of values that are very strongly expressed. If you were to take three or four values that a person strongly believes in and demonstrates, then that really becomes his or her character. These values are basic, like honesty, transparency and trust. While skills are there, connection with leaders comes from their character, these deeper values. We build trust with people through these values, through the integrity and honesty that we show. And I think they are very important for building relationships, teams and long-term things. They are very important for leaders, because they describe what kind of leader we really are.
Skills are also important. I think both go hand in hand, but if you look at really successful leaders, it's their character that stands out. They may or may not be very successful at work, but they're always well-regarded by people, they're always the ones who people look forward to meeting. If they also have skills, if they are also good at strategic thinking, then they will be good at their jobs also.
Q: A lot of conventional interventions in organizations emphasize the importance of building role-based capabilities and competencies, etc. Do you feel that the element of character, and its formation and development, needs attention, or is it something that you expect the candidate to have brought along with them?
KS: A lot of character is formed early on: the family has a lot to do with a person's character. But as people enter organizations, organizations can give them time to reflect on this, and give them good role models, because in the end all of this is through role models. If you look at it, the first job that you have in any company, and the first leaders you interact with, have a big impact on how you think about leaders and leadership. Exposing employees to role models with character helps them, and they say, "Okay, these are the things I want to see in myself." So role models are very, very important.
Character is not formed in a day; it is formed over time. It takes a long time to form, and even longer to change. Though the basic stuff is from your childhood, it can still be shaped as you go along, because your mental model is how you deal with people, your mental model is how you deal with adversity, your mental world can be shaped over time. It can be sharpened over time. I think character can be developed, and I think leadership development has to focus on the following things: role models, mode of mentorship, time for reflection, feedback, and giving people the opportunity to decide what they want to be, what is it that they want to be known for.
---
If you're not enjoying what you're doing
then look for something else.
There is always enough to do,
but enjoying your work is more important.
---
Q: What is your advice to young professionals who are at the start of their career today?
KS: Wow, this is the mega question I think. We need to write a complete book on this! Well, I shouldn't be giving you clichés or preaching here. It's very tough, because the world is different today, and people are different. There are a few principles that I will share, and then we'll leave the individuals to decide how to take them forward.
Enjoy what you're doing.
When considering a career path, I would say explore, decide, look around and enjoy what you're doing. If you're not enjoying what you're doing then look for something else. There is always enough to do, but enjoying your work is more important.
Have a measure of what will keep you motivated. What is it that you want to achieve?
A little bit of deeper thinking and road mapping your career is very important. It's difficult to say what you will be doing by a particular time, but at least have a principle of saying: What keeps me happy? What is it that I really want to be doing? What is it in five years from now that I want to be doing for my community, for myself, and for my family?
---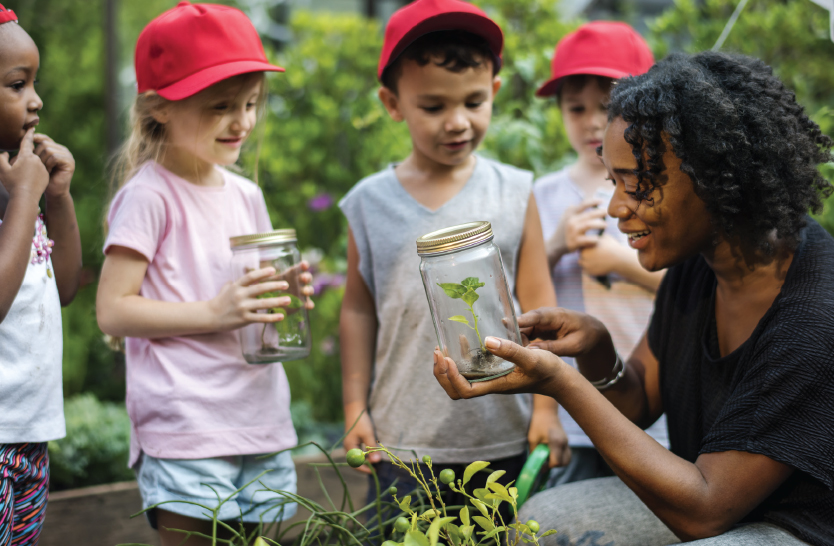 ---
Take everything you do as a learning opportunity – every job and every activity.
You can keep doing the same things, but if you step back and say, "Okay, what did I learn from it? What can I do better?" then the next time it will be something very different. With every mundane thing that you do, consider it as a learning activity and see how you can improve.
Career is not just work, but a set of mentors, a set of friends, a set of people with whom you want to interact.
Build this right from day one. Have mentors in the company, and mentors outside the company. Have friends in the company, and friends outside. It will give you a fuller understanding of what is happening.
In this day and age there is no one career that you will follow.
I would say that everybody will go through two or three different inflexion points in their career. You may be doing something for five to ten years, and then you may move and do something else. So you've got to be learning and ready for those pivot points, moving around and doing something different.
Q: Can you give one example of any initiative that you have launched in a company, for example Infosys, which has had a profound impact on people in terms of any of those values we have discussed so far?
KS: One of the things we thought about in Infosys was: How do we get people to connect with their purpose? So about a year or two back we came up with the concept of 'power teams'. It was a small experiment. We got people to come together as a team and think about what they've loved doing; what they've enjoyed; what they'd like to see for their own learning and development.
We talked and brainstormed, and at the end of it we asked them to give feedback to others in the team on: What are you good at? What will make you great? So the others would say, "Yes, you are good at this, this and this, but by doing this you'll be greater," which created a real bond among them.
Many of our HR people ran this program across the organization. The idea was to give people time to reflect on what they want, their own development and the purpose of their team, but also at the same time bond with the team. They were exploring how they could really help each other, which they had never done before. It was a small thing that we did to bring a little more focus on themselves, their teams and their purpose.
---
There is a cognitive surplus,
so they want to do something more.
That's why so many people are writing blogs,
because they want to express their interests;
their minds are working and they're not able to
really utilize all of their capacity.
---
Q: You mentioned that individuals have to reflect on balancing their individual work life, family, serving humanity, and developing their own interests, hobbies and things like that. Do you see organizations taking these ideas and enabling their employees to contribute to social and community causes outside their work?
KS: Well, there are many! If we just take Infosys, there are many people who are doing things other than work. We have something called Samarpan, which is all about giving people opportunities to do CSR projects. They go to nearby schools and teach. They're part of various clubs. We also have the Samaritans Counseling Network, where people are trained to be counselors. They learn, they're trained, and they can identify when people are in difficulty.
We found that many people are interested in things other than work. Generally their minds are not fully occupied. There is a cognitive surplus, so they want to do something more. That's why so many people are writing blogs, because they want to express their interests; their minds are working and they're not able to really utilize all of their capacity. Many organizations are using CSR, and they also have internal clubs and various other initiatives. For example, at Infosys there is a running club. Many people are members, and some are organizers. They're trying and doing something. Many companies are starting clubs and activities in their organizations, because they get people together, remove some of the stresses of life, and build a stronger social bonding.
Q: Finally, would you like to speak about someone who has been your role model?
KS: I have had many role models during my career. When I was a student at Xavier Labour Research Institute, Father McGrath, one of the founding Fathers, was one such role model. An American Irishman who came to India at an early age and stayed in India for 50 years, he embodied many admirable human qualities and did a lot for the community. He was respected and trusted by the workers of Tata Steel and the local villagers. He was a great listener, not at all pretentious and he valued people.
I also remember one of my first HR Directors at Unilever. When my mother was going through an operation within two weeks of my joining Unilever, he empathetically listened to me and granted me leave with an open heart. He became a mentor to me and even today we are connected and meet. Such people make a big difference to us. They stand out in their humanness, empathy and the fact that they are prepared to invest a lot of time in us.
Q: Thank you so much.
KS: Thank you!
---
---
Interviewed by V SRINIVASAN and SHARAT HEGDE
---
Executive Vice President and the Group Head of Human Resource Development at Infosys. Krish has facilitated organizational transformation and building a strong talent pool. He is passionate about organizational development.
Recommended Posts
September 01, 2019
September 01, 2019
September 01, 2019
COLLECTORS' EDITION 2018