SIMONNE HOLM shares her passion for fresh, alkaline foods, and especially for healthy green drinks full of chlorophyll.
---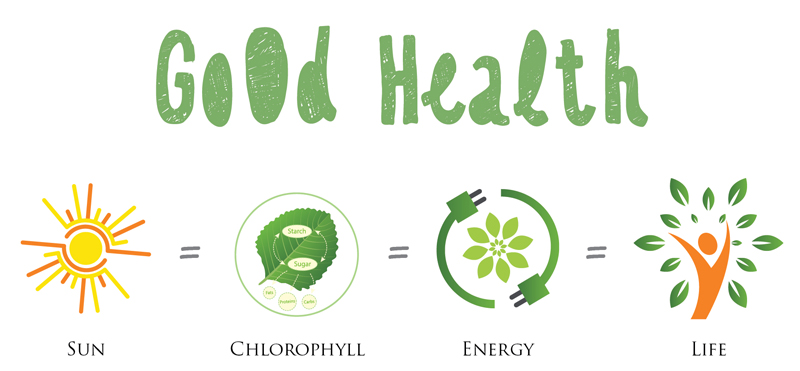 CHLOROPHYLL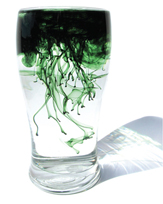 Chlorophyll is the green colour we see in green plants. The pigment. Photosynthesis is a process used by green plants to transform light energy, from the Sun, to stored energy.
Chlorophyll is one of nature's riches sources of important nutrients. Its rich green pigment is vital for the body's health.
All green leafy vegetables and grasses are high in calcium, iron, magnesium, vitamin C, many B vitamins and protein.
Chlorophyll has the power to regenerate our bodies at the molecular and cellular level.
Use a juicer or a high speed blender.
Buy the alkaline vegetables and fruits.
Make 300 – 500 ml of green juice or smoothie every morning, for your day.
SOME ALKALINE FOODS TO HAVE IN YOUR KITCHEN
Vegetables
Fruits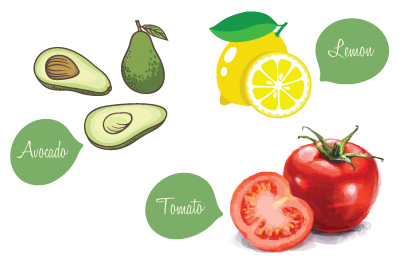 Alkaline green smoothies are full of nutrients, fiber and easily digestible vitamins. They have a cleansing and revitalizing effect. The more alkaline your smoothie, the more cleansing is the effect.
Begin your morning with a super alkaline morning smoothie.
Prepare 1/2 – 1 liter of green smoothie. Drink most of it as your first meal of the day, and keep the rest for later.
When you are hungry, drink a glass of your green nectar and feel the vitality.
1 avocado
1/2-1 lemon including peel
1/2 green pepper without seeds 1 handful spinach leaves
1 dl olive oil
1 cup of water
Place all ingredients into a high speed blender and mix until smooth, adding a little filtered water if needed for consistency.
Add Himalayan salt (or other healthy salt) if you like.
Enjoy!
---
Article and photographs by SIMONNE HOLM
---
Simonne Holm is the founder of the Alkaline Institute. She helps people discover plant-based cooking through classes, retreats, and her cookbooks. www.alkaline-institute.com