---
Acceptance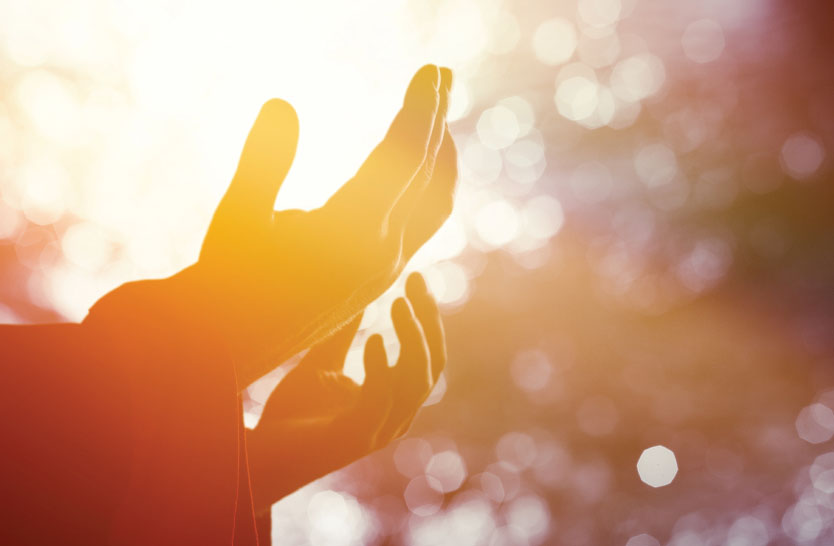 ---
CHETHAN GORUR

addresses the difficult subject of miseries and suffering. He shares some simple tips he has learnt to move forward with a positive approach and learn from every challenge in life.
---
You may have heard the famous Serenity Prayer by the American theologian Reinhold Niebuhr, which starts with:
God grant me
the Serenity to accept the things I cannot change,
Courage to change the things I can,
and Wisdom to know the difference.
The prayer is a wonderful expression of our earnest appeal to the Almighty (or any power that works for you) for the wisdom to develop the qualities of acceptance and courage, especially when life throws difficult situations at us.
A significant part of life is out of our sphere of control, so cultivating an attitude of acceptance is important. For example, if I were to lose my job because of changing business conditions, my best choice is to first accept, and then work towards finding a new job. Many times we feign external acceptance, but deep inside we are burning with non-acceptance. We continue to resist the situation and develop a mental deadlock. This attitude hurts us.
Depending on how we react to situations, our path can be full of ups and downs. Hence many spiritual masters have emphasized the need for the attitude of acceptance. It is especially important in our inner journey, which demands us to be centered in our heart despite circumstances or miseries. Acceptance refers to the quality of accepting people, situations, circumstances and things as they are. As simple as it sounds, most of us struggle to do just that, especially when we see acceptance as 'giving up'.
Why is acceptance so hard? Maybe it has something to do with how we are conditioned from childhood. In my younger days I was encouraged by parents, society and our well-wishers to be a go-getter, dream big and be ambitious. This is a very important trait that gets us going and moves us forward. But as I entered the gates of real life on my own, and life threw different situations at me, I was faced with choices and, more important, had to stand by those choices. Then I realized that many times my choices did not lead to positive results. The ambitious trait in me did not want to give up struggles, to accept things as they were, and I fought against the tide. Ultimately this resulted in frustration when acceptance would have delivered peace.
As we age and gather richer experiences, we try to develop the wisdom of where to draw the line between developing acceptance and challenging the flow of life.
For many of us, developing acceptance is a life-long journey, but being aware of the concept is a great start. So next time you encounter a difficult situation:
Make a conscious choice to welcome and accept the situation. Welcoming all situations consciously is a proven first step in popular techniques of letting go of negative emotions.
Once you consciously welcome and accept the situation, allow it to sink in. Initially you may encounter a lot of resistance and 'what ifs' in your mind.
Doing Heartfulness Cleaning is another great way to bring about acceptance by letting go of negative emotions.
Once you accept, and the uncertainty in heart and mind settles down, you can make a cool headed effort to determine what to do next, if anything at all.
The road to growth can be paved with many miseries. Developing acceptance can help us welcome them as blessings rather than sufferings. Acceptance is not giving up, but instead is a mature way to handle difficult situations.
---
---
Article by CHETHAN GORUR
---
Recommended Posts
February 02, 2020
February 01, 2020
December 31, 2019
COLLECTORS' EDITION 2019