---
Living inner truth
---
ROSALIND PEARMAIN shares her appreciation of the Quakers, their principles and their way of living.
---
The big test in following any spiritual way is to really know what is our inner truth or guidance. Second, how do we bring that awareness into everyday existence, so that we walk the talk, we embody our inner knowing in every moment?
There is one group in the world – sometimes described as "the longest lasting leaderless group" – whose high reputation for integrity is founded in centering their whole lives on inner discernment. The Religious Society of Friends, otherwise known as the Quakers, has been going since the seventeenth century. I have come to appreciate that it is through a courageous adherence to inner discernment and practical expression that their impact in the world has been so transformative and powerful. It is carried through into every aspect of life, every day, in relation to the whole of humanity and creation.
If you have come across Oxfam, Amnesty International, Greenpeace, Cadbury chocolate, Rowntree's sweets and Clarks shoes, these organizations were originally founded out of Quaker inner guidance and consideration for what was needed in organizing business. In the nineteenth century, drinking chocolate was seen to be a good alternative to alcohol!
The Quakers also have a permanent presence in the UN, in conflict resolution in wars, and in conflict zones, helping refugees. They started the Kindertransport during the 1930s, which saved many lives. They befriend the outcast of society, and so have been very involved with prisoners and with prison reform.
Here is the key principle for their approach, which you can find on their UK website:
---
Quakers try to live according to the deepest truth we know, and we connect most deeply to this in the stillness of worship. This means speaking the truth at all times, including to people in positions of power. As we are guided by integrity, so we expect to see it in public life.
We believe that, as Quakers, we should put our whole lives under the guidance of the Spirit.
---
The Quaker movement started during the ferment of change during the 17th century in England. George Fox was born to strictly religious parents in 1621, and underwent a profound spiritual crisis at the age of 19. He was appalled by the schism between religious beliefs and the actual behaviors of those who should be exemplars. He left his home and job and, in despair, sought for years for spiritual solace.
Eventually, inspired by his own visions and mystical leadings, he came to the understanding that everyone could have a direct, personal experience of God, which he called "the inner light". He then started traveling all over the country spreading this message. Those who took it up were called 'Friends of the Light'. They were persecuted a great deal and imprisoned, but by 1660 there were 50,000 followers. He traveled to Europe, the West Indies and America to spread the message, as did his wife, Margaret Fell. These early Friends or Quakers were all young people in their twenties and thirties.
Quakers turned against organized religion and churches. Fox argued that Jesus should not be sought in a stable but in people's hearts. They met in silence with the idea that in this silence they could wait for divine light or the presence of God in the gathered meeting. If someone felt inspired to share an inner discovery they were free to do so, and the 'quaking' could be a part of the feeling of this! Basically they felt that there was no need for priests, for special buildings, even for special days. Every day was the Lord's day. Everyone had God within them.
This core principle of faith, where each person waits for the inner light to guide them, is the central ground of Quaker belief and practice. Out of this central principle came a commitment to an unshakeable integrity of being in every area of life. For example, it was a principle to refuse to swear on the Bible in legal proceedings, because of the utter commitment to truth and honesty that was fundamental to being a Quaker.
Another core value has been simplicity:
---
We try to live simply and to find space for the things that really matter: the people around us, the natural world, and our experience of stillness.
---
Needless to say such a radical view did not go down well with the political and religious power structures of the times. Quakers were persecuted, imprisoned, and had their businesses destroyed
For Quakers, truth is not fixed. It has to be discerned, felt and known as an inner experience. It continues to unfold and be revealed. It can express in living values in different ways, which are called testimonies. This means there is no fixed text for Quakers. There is a book called Faith and Practice, which continues to evolve with new wisdom and discoveries. For this approach to be honored, to be lived, it requires another value, a commitment to listen for the truth in other's ideas and philosophies, to be humble, open and fundamentally tolerant of others and difference.
---
The unity we seek depends on the willingness of us all to seek the truth in each other's utterances.
---
Holding dearly the idea that God is in everyone, Quakers work in the world at all times to affirm equality in every sphere of life, to embrace peace, simplicity and justice. They are pacifists, and many are willing to go to prison if their beliefs go against the laws of the land – for example not supporting taxes to pay for weapons of destruction.
Quakers are perhaps best known for their peace testimony, which is based on believing that love is at the center of existence and that all human life is of equal worth. As pacifists, Quakers were conscientious objectors during the world wars but they also worked extensively for peace and for refugees. They are currently very much focused on sustainability.
Here are a few of the suggested guidances from the book, Faith and Practice. Many of the suggestions come in a form of enquiry inviting personal reflection.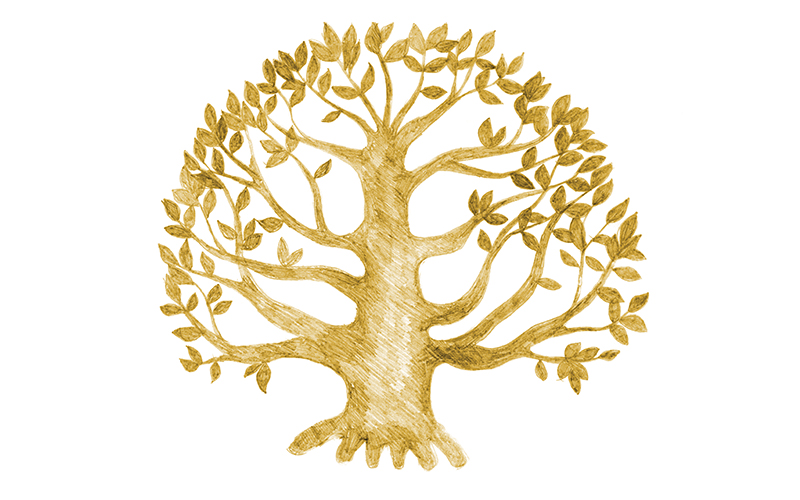 ---
Seek to know an inner stillness, even amid the activities of daily life.
Take time to learn about other people's experiences of the light.
Spiritual learning continues throughout life and often in unexpected ways. Are you open to new life, from whatever source it may come?
Do you work gladly with other religious groups in the pursuit of common goals? While remaining faithful to Quaker insights, try to enter imaginatively into the life and witness of other communities of faith, creating together the bonds of friendship.
Live adventurously. When choices arise, do you take the way that offers the fullest opportunity for the use of your gifts in the service of God and the community? Let your life speak. When decisions have to be made, are you ready to join with others in seeking clearness, asking for God's guidance and offering counsel to one another?
Try to live simply. A simple lifestyle freely chosen is a source of strength. Do not be persuaded into buying what you do not need or cannot afford.
We do not own the world, and its riches are not ours to dispose of at will. Show a loving consideration for all creatures, and seek to maintain the beauty and variety of the world. Work to ensure that our increasing power over nature is used responsibly, with reverence for life. Rejoice in the splendour of God's continuing creation.
---
Of course, having all these noble principles is not always easy. So Quakers aim to encourage and support each other in trying to live their inner truth faithfully. It is also not always easy to be the partner of a Quaker with their predilection for direct honest talk! I know very well from my many years of marriage to someone born into a Quaker family. More fundamentally though, I have always found Quakers to be sincerely open to listening and learning from others. I am deeply grateful and inspired by their presence in the world.
---
---
Article by ROSALIND PEARMAIN
---